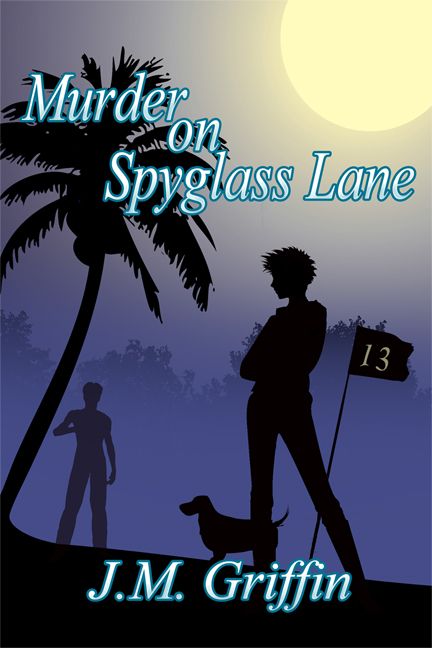 Artist Sarah McDougall flees from New England to Florida's west coast thinking she can escape her unwanted psychic abilities. When she finds a dead body buried under the sand trap on the thirteenth hole of the golf course behind her home, Sarah realizes she was mistaken. She is stuck with an ability that will nearly be her undoing. 
Unable to shake the sick feeling in the pit of her stomach, Sarah turns to her neighbor Raven DeVille, a swashbuckling pirate-like handsome man, for help, only to find he has secrets of his own. The duo investigates the murder with surprising twists that place Sarah in harms way more often than she ever thought possible.

     Eerie owl hoots echoed across the thirteenth
green. A full harvest moon spilled its golden glow across the golf course. I
walked Sparky on our nightly stroll along the cart path. We were near Spyglass
Lane, the cul-de-sac where I lived. My house loomed in the shadows a short
distance away.
I was new to the
neighborhood, and my unsettled state of mind left me wondering if the move was
the right one.  
Frequent stops were the order of the late evening
as Sparky, my pudgy Bassett Hound, investigated everything he came across. I
glanced to the right when something caught my eye. Sparky turned in the same
direction and waited. I could have sworn a shadowy figure dodged behind a
cluster of trees. Was it my imagination or a trick of light and dark?
The eerie hooting continued and I was
spooked. With a light tug on the leash, Sparky turned from the shadows and
scooted across the crunchy Florida grass, pulling me off the green and along
the side of my house, to the front door. I was more than anxious to get inside.
My heart thudded against my ribcage.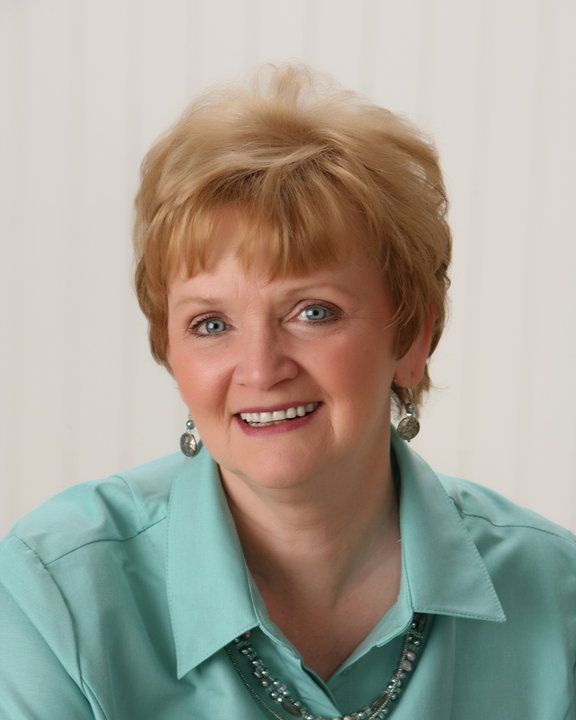 JM
Griffin grew up in the Maine countryside. Inspired by the Nancy Drew mysteries,
JM wrote her first story at age twelve.
With 5 books written and more in the works, JM's first book in the Vinnie Esposito
series published in February of 2009. The first and second Vinnie
Esposito novels have been re-released through Lachesis
Publishing. The third novel in the series, Dead Wrong, was released
in ebook format in October 2010,
and in paperback in April 2011. Stay tuned for more of
the Vinnie Esposito series.
In addition to the Esposito series, JM has written a mystery featuring
faeries, pixies, murder, tea and cupcakes. Lyrical Press, Inc. presented
the ebook on August 16th of 2010. The paper edition was
released in June 2011 and is available at www.amazon.com.
Murder on Spy Glass Lane, a novel filled with the antics of Sarah McDougall, a
psychic artist, her Bassett hound Sparky, and their swashbuckling
pirate-like neighbor was published as an ebook in January 2012. The
paper version of this book will be available January 1, 2012 on http://tinyurl.com/82rs8s7.
JM and her husband John reside with two crazy cats who rule the
roost in New England. Their home is surrounded by a forest, a
nearby reservoir and natures creatures. 
Content ©2011-2013 Melissa's Eclectic Bookshelf ~ ~
If you are reading this anywhere other than Melissa's Eclectic Bookshelf, a feed reader, or via email subscription, then this content has been stolen.