(Inspired by Mailbox Monday, IMM, Clock Rewinders and the like)
 Recently on Melissa's Eclectic Bookshelf
What I Read  The Last 2 Weeks
Redemption Bay (Haven Point #2) – RaeAnne Thayne
Crazy Love You -Lisa Unger (Audiobook)
Chasing River (Burying Water #3) – K.A. Tucker
Fool Me Once (Tarot Mystery #2) – Steve Hockensmith & Lisa Falco
What I Am Reading Today
Hit (Hit #1) – Delilah S. Dawson (Audiobook)
Secrets – Freya North
Current Giveaways
♥ Print Copy of THE HUMMINGBIRD'S CAGE (6/29)
♥ 4 $25 Amazon Gift Cards (6/29)
♥ $15 Amazon GC & SIGNED DESCENT Poster (6/29)
Added to the Bookshelf This Week
E-ARCs for Review:)
Chasing River (Burying Water #3) by K.A. Tucker Armed with two years' worth of savings and the need to experience life outside the bubble of her Oregon small town, twenty-five-year old Amber Welles is prepared for anything. Except dying in Dublin. Had it not been for the bravery of a stranger, she might have. But he takes off before she has the chance to offer her gratitude. Twenty-four-year-old River Delaney is rattled. No one was supposed to get hurt. But then that American tourist showed up. He couldn't let her die, but he also couldn't risk being identified at the scene—so, he ran. Back to his everyday life of running his family's pub. Only, everyday life is getting more and more complicated, thanks to his brother, Aengus, and his criminal associations. When the American girl tracks River down, he quickly realizes how much he likes her, how wrong she is for him. And how dangerous it is to have her around. Chasing her off would be the smart move. Maybe it's because he saved her life, or maybe it's because he's completely different from everything she's left behind, but Amber finds herself chasing after River Delaney. Amber isn't the kind of girl to chase after anyone. And River isn't the kind of guy she'd want to catch.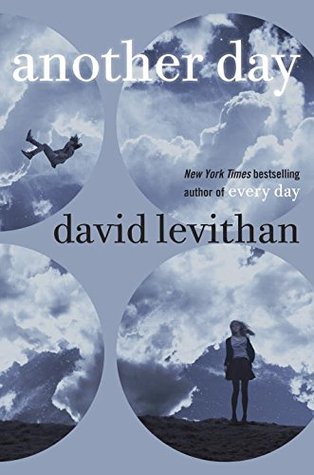 Another Day (Every Day #2) by David Levithan The eagerly anticipated companion to David Levithan's New York Times bestseller Every Day In this enthralling companion to his New York Times bestseller Every Day, David Levithan (co-author of Will Grayson, Will Grayson with John Green) tells Rhiannon's side of the story as she seeks to discover the truth about love and how it can change you. Every day is the same for Rhiannon. She has accepted her life, convinced herself that she deserves her distant, temperamental boyfriend, Justin, even established guidelines by which to live: Don't be too needy. Avoid upsetting him. Never get your hopes up. Until the morning everything changes. Justin seems to see her, to want to be with her for the first time, and they share a perfect day—a perfect day Justin doesn't remember the next morning. Confused, depressed, and desperate for another day as great as that one, Rhiannon starts questioning everything. Then, one day, a stranger tells her that the Justin she spent that day with, the one who made her feel like a real person . . . wasn't Justin at all.
Audiobooks for Review:)

Luckiest Girl Alive by Jessica Knoll
War of the Encyclopaedists by Christopher Robinson & Gavin Kovite
Things You Won't Say by Sarah Pekkanen
Free Audiobooks via YASYNC & Audiobooks.com
That's all for me this week! What new goodies have arrived on your doorstep? Leave me a link in the comments and I'll come check out your post!