Book Expo America 2015
I skipped the Blogger Conference this year and just headed into the city for Wednesday afternoon.  I was also  fortunate enough to be able to make it back into the city for BEA  Friday afternoon.  Since I live in New Jersey, I don't stay in the city…but the commute in isn't a short one…it takes me about 2 hours each way…so 8 hrs of travel for 2 afternoons! Ughhh… But it was so worth it!
I must say, that it seemed as if everything was much more sane this year than in previous years.  Either that or I was just less overwhelmed since I wasn't there for all three days! Seriously though…it seemed a bit quieter…a bit less crazed and the lines and overflow much more organized. I also think that it was an incredibly smart idea to not have BookCon run concurrently with BEA. It was a disaster last year.  From what photos I've seen so far from this weekend…it looks pretty packed…but I can only hope and assume it is better than last year.  I wasn't daring enough to attempt it again!
So on to the good stuff…
Wednesday Afternoon at BEA
Lots of great ARCs were out on the floor including Illuminae (The Illuminae Files #1)by Amie Kaufman & Jay Kristoff!! So excited for this one…it looks amazing!!
I was also able to hop into a few lines and meet the lovely Stephanie Evanovich, Kate White, Jennifer Donnelly & Jayne Ann Krentz (who I totally fangirled on and I am usually so not that type!!!)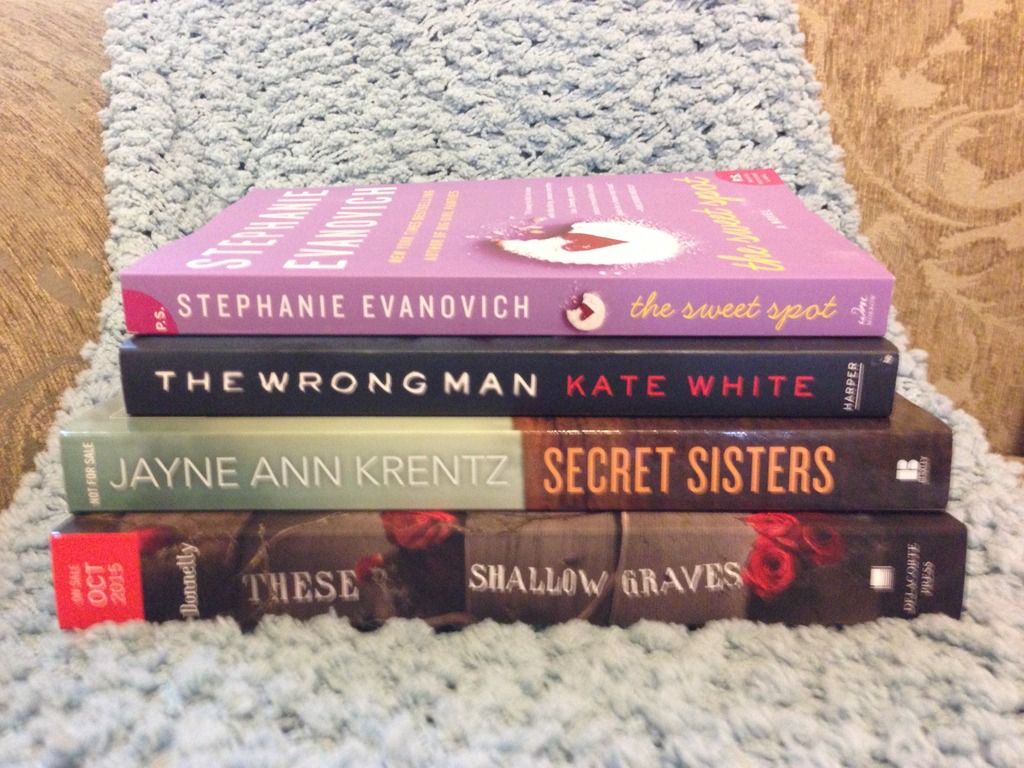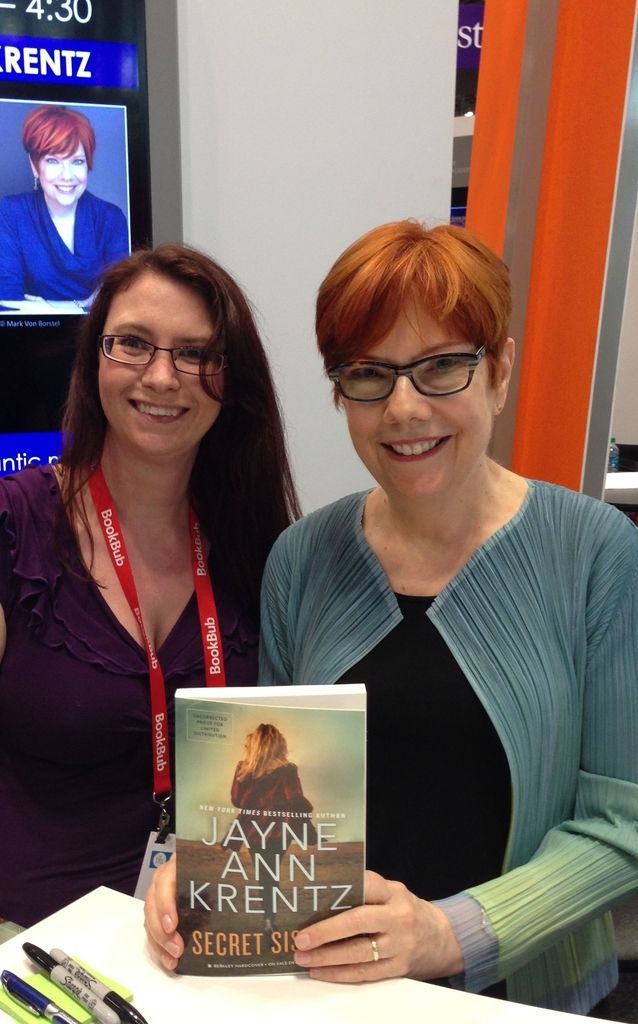 I was lucky enough to be invited to the Harlequin Blogger High Tea at their headquarters in the gorgeous Woolworth Building on Wednesday after BEA and it was such a great experience.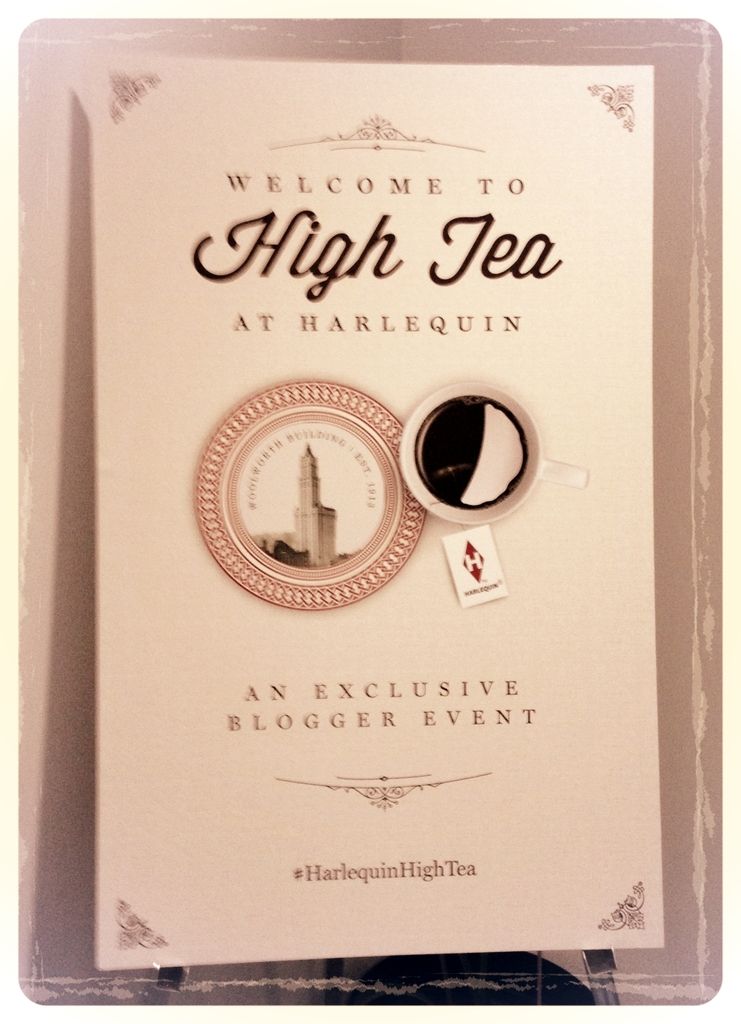 There were five authors present to speak with the group and then mingle and chat.  (Karma Brown, Marie Force, Kristan Higgins, RaeAnne Thayne & Jodi Thomas)
And there there was the lovely table that they set! What a dream!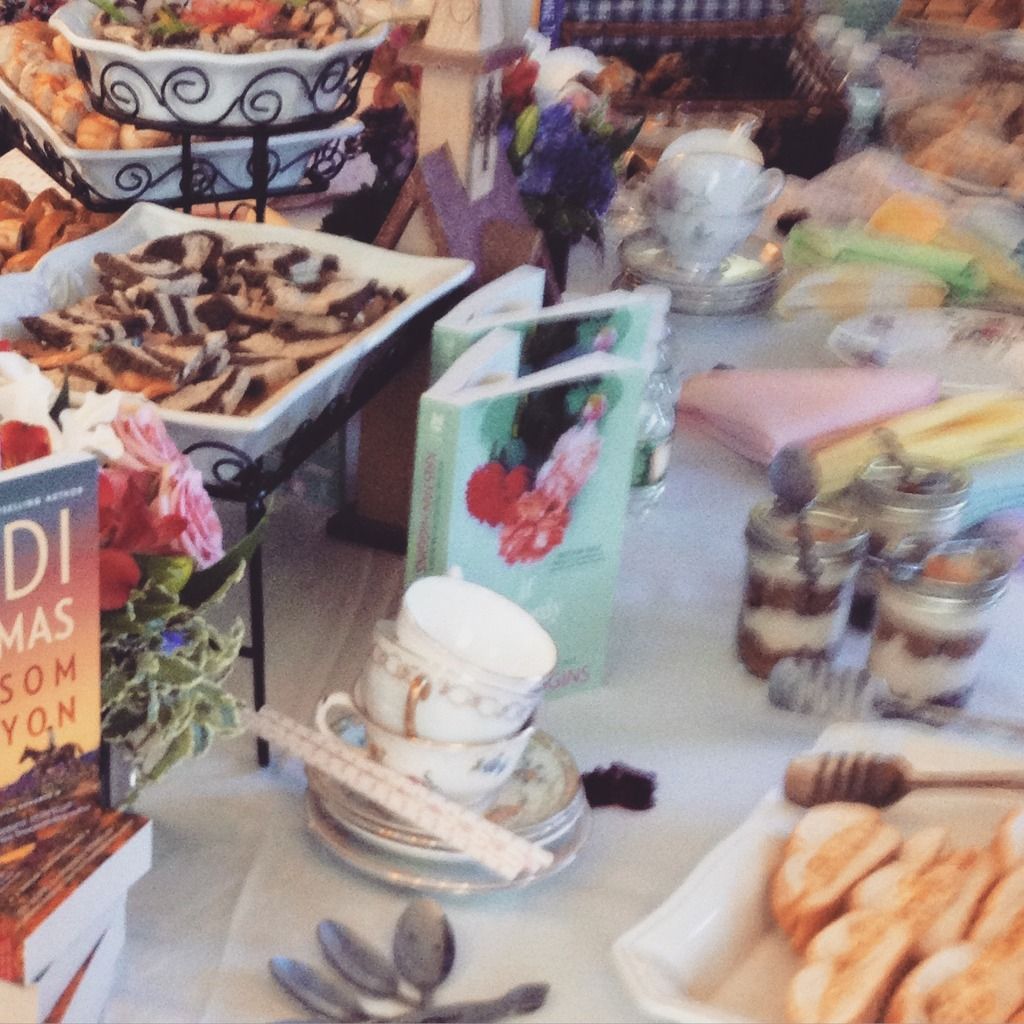 After a lovely late afternoon/early evening of tea, lemonade, pastry etc…and wonderful conversation…we were on our way…with goodies!
Harlequin packed a great tote with some wonderful reads, Kristan Higgins made each of us a small gift bag with items including a signed copy of Catch of the Day! And RaeAnne Thayne made cute Angel bookmarks for us:)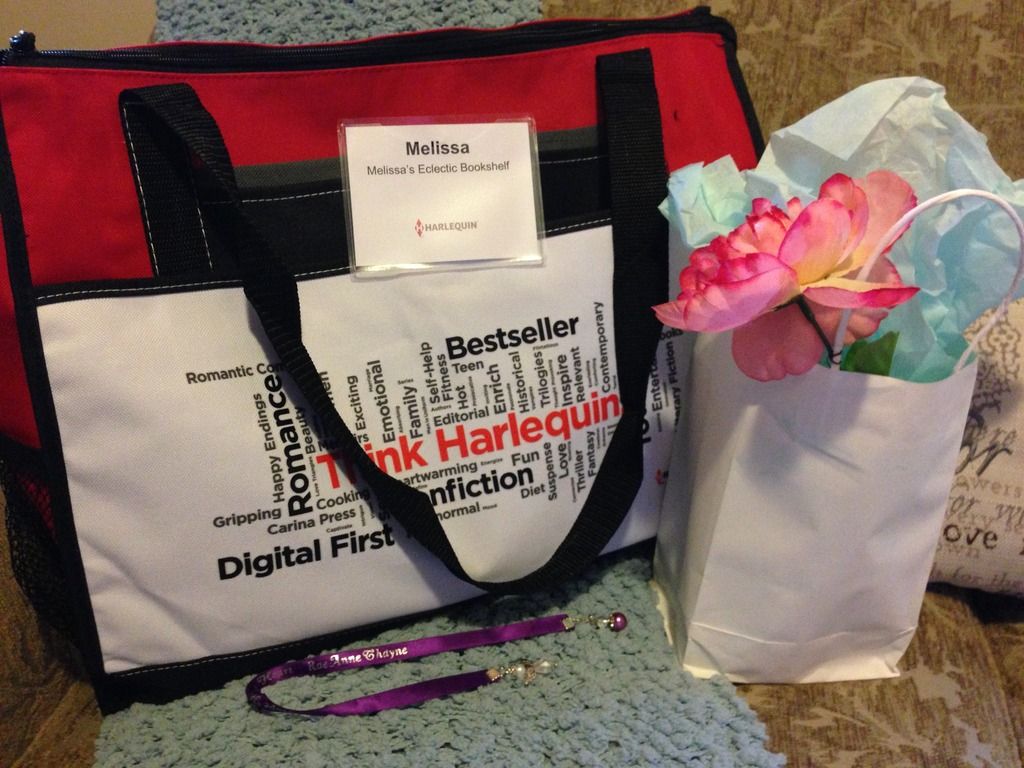 Friday Afternoon at BEA
I got in a little earlier on Friday afternoon and it was busier than Wednesday but still seemed in control. I picked up a few books on the floor and the lovely Karen at For What It's Worth was sweet enough to give me two of her extras.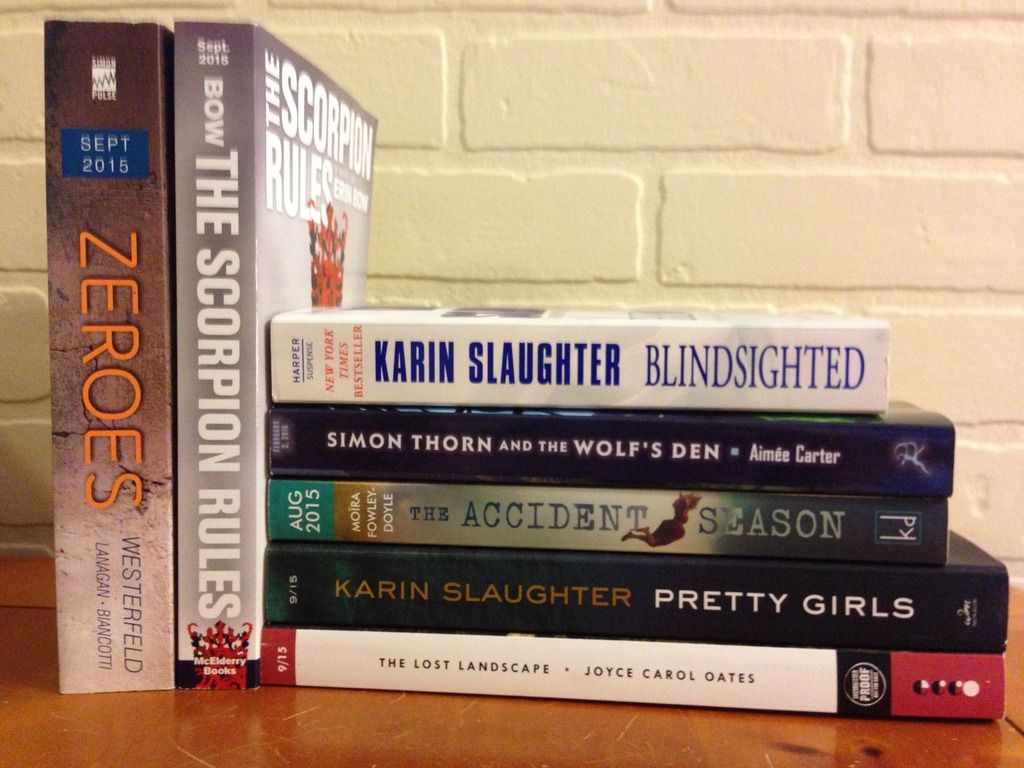 Then I hit the lines hard and waited and waited and it was so worth it!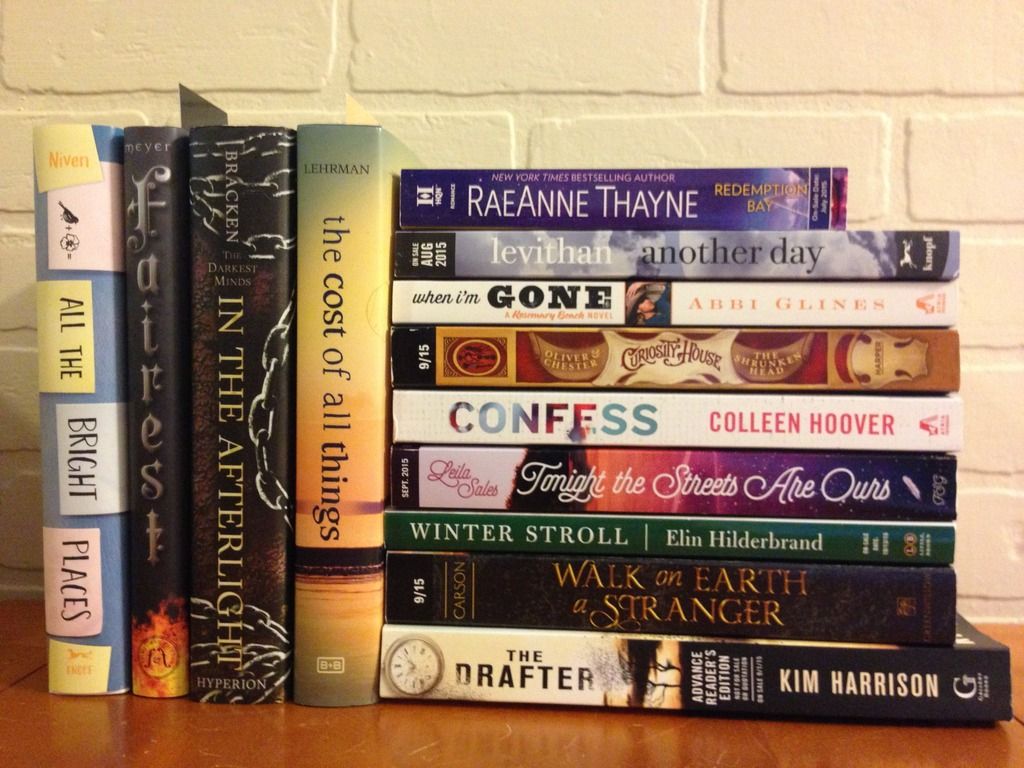 The real prize is always the chance to meet the authors, though. Even if it's only for a moment and I can never think of anything to say and I am the most unphotogenic person in the world! Lol
And of course…there's always a little Swag to be had including a Passenger (Alexandra Bracken) Notebook, and The Witch Hunter, Curiosity House & Throne of Glass Buttons!
At the end of the day I attended the Atria Blogger Meet & Greet, had some lovely snacks, chatted up some of the staff and other bloggers and got to meet the lovely K.A. Tucker!! I had been bummed because I missed her signing so I was thrilled that she was there!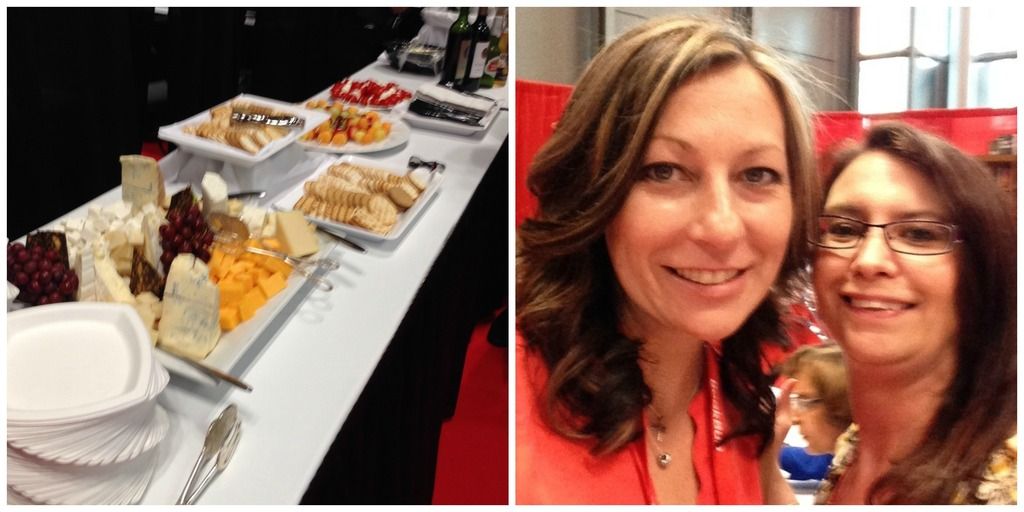 And Atria sent us home with a goody bag as well!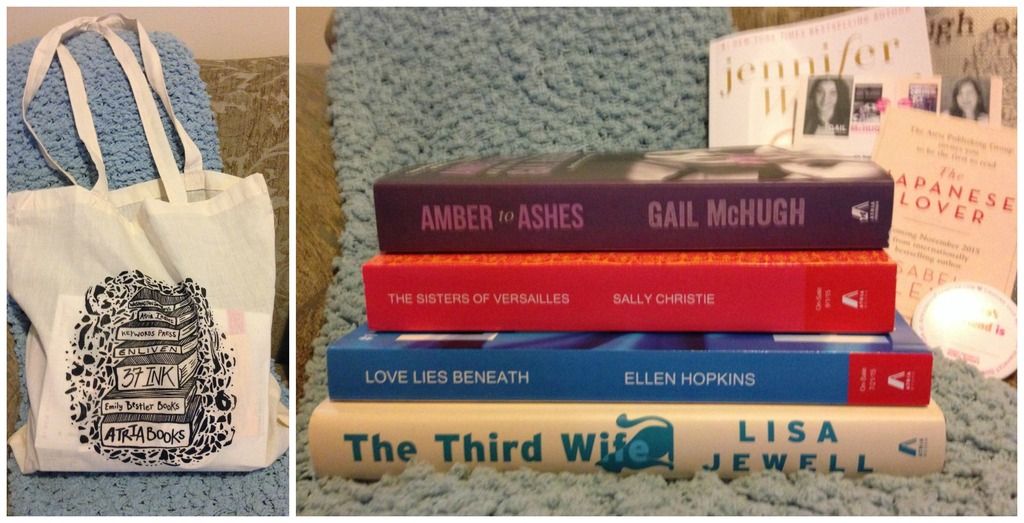 Final Thoughts
Despite only attending 2/5ths of BEA, I really can't complain about the number of authors I got to meet and all of the new reading material I brought home. I really would have loved to have picked up copies of Six of Crows, Pip Bartlett's Guide to Magical Creatures, & A Curious Tale of the In-Between but that wasn't in the cards…and truth be told…I'll have a hard time getting all of these read before pub dates.
I was also bummed that I waited in line for 1.5 hrs and didn't get a copy of Patrick Ness' The Rest of Us Just Live Here due to Avid Reader Pass holders jumping the line, but I was thrilled to meet him and I had my copy of The Crane Wife with me and he was kind enough to sign that:)
All in all, though, this was my best BEA experience yet, I was invited to more events, though I had to pass on most, and I didn't stress or wear myself out by attending the whole conference! I am so thrilled with all of the authors that I got to meet…even if it was only for seconds, and I have enough reading material to last me until Fall!
Recently on Melissa's Eclectic Bookshelf
What I Am Reading Today
If You Only Knew – Kristan Higgins
The Strange Affair of Spring Heeled Jack (Burton & Swinburne #1) – Mark Hodder (Audiobook)
Love Fortunes and other Disasters – Kimberly Karalius
Current Giveaways
♥ Print Copy of SWEET (6/13)
♥ Signed Copy of CONVICTION (5/30)
♥ $10 Amazon GC & 2 Copies of THE UNRAVELING (6/11)
;