(Inspired by Mailbox Monday, IMM, Clock Rewinders and the like, this is my weekly update post which includes notes about my week, recent posts, what I've been reading and watching and what books and bookish goodies have been added to my shelves!)
 Melissa's Notes
Another week gone by…where does the time go?!  Summer is in full swing and we've gone from 90's and sweltering to 80's and muggy. Why do my memories of summers past always seem better? Guess there is a reason that summer isn't my favorite season! LOL
FYI – I am running a giveaway on Instagram for 2 gorgeous Puffin Classics. While greedily starting my collection, I accidentally bought a few duplicates so I figured I'd give them away! Go Enter 🙂
Lastly, I noticed that a lot of people talk about television, movies, music etc…so I decided to add a "What I'm Watching" section. Not sure if I'll keep it!
 Recently on Melissa's Eclectic Bookshelf
What I Read Last  Week
Please Don't Tell – Elizabeth Adler (Audiobook)
Deadline (Newsflesh #2) – Mira Grant
What I Am Reading Today
Pretty Baby – Mary Kubica (Audiobook)
Midsummer Night's Mischief – Jennifer David Hesse
 What I'm Watching
📺 When Calls the Heart – Catching up on Season 3. I discovered this show about a few months ago and have been addicted ever since. It definitely changed quite a bit come season 2 but I'm still enjoying it.
📺 Outlander – Holding out before watching the season finale. I just don't want it to end and I've heard its really emotional. Maybe this week 😉
📺 Jeopardy – Also big plans to finally catch up (we are about 32 episodes behind) now that summer is here.
Current Giveaways
♥ Instagram – Puffin Classics Giveaway (7/31/16)
♥ Signed Copies of all 4 Bakeshop Mysteries, Cupcake tea towel & pot holder, Love cake topper, Bakeshop page flags, Assortment of gourmet lemonade and Triple Chocolate Chunk cookie mix (7/20/16)
Added to the Bookshelf
I recently started picking up some of the Puffin Classics to add to my shelves. I kept seeing them pop up in Instagram feeds and just couldn't resist. So last year I started picking them up one or so at a time and I just am in love with how gorgeous they are! I want them all now! LOL
All Is Not Forgotten by Wendy Walker (Review Consideration)
The Charmers by Elizabeth Adler (Review Consideration)
The Last Necromancer (The Ministry of Curiosities #1) by C.J. Archer (Free on Amazon)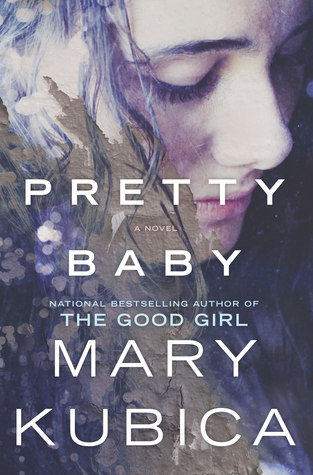 Pretty Baby by Mary Kubica (Library Loot – Audiobook)

The Young World (The Young World Trilogy #1) by Chris Weitz (Sync Audio Freebie)
That's all for me this week! What new goodies have arrived on your doorstep? Leave me a link in the comments and I'll come check out your post!

Linking Up: The Sunday Post | Mailbox Monday | Stacking the Shelves | Library Loot | Book Date | Bought, Borrowed & Bagged