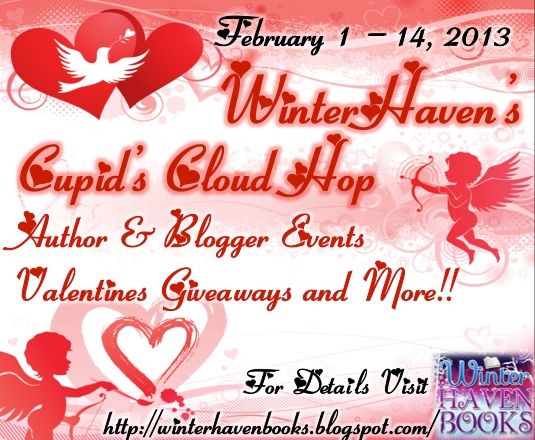 February 8 – 14: Book Boyfriend or Sweetheart Couple Book Spotlight
One of my favorite bookish couples is Grace and Sam from Maggie Stievater's Wolves of Mercy Falls Series:
Grace and Sam overcome such amazing odds to be together. Despite incredible obstacles…they still manage to find their way back to each other time and time again…yet their relationship remains something simple and pure…there's no flash, no crazy grand gestures.  they are happy and content to sit together and read/do homework, cook dinner, etc. And because of that simplicity their relationship feel more real to me…more perfect.  It's easy to love someone and enjoy their company when you are constantly going out and doing things…when time is racing by filled with adrenaline.  but in those quite moments at home during normal day to day activities…can you still enjoy each others company? Can you find enough to talk about? And can you enjoy the silences when nothing needs to be said?
Grace and Sam excel at this:)
Some awesome quotes from the series:
His smile was amazingly sweet. "The longest."
Sam's lips smiled, but above his grin, his yellow eyes turned sad, as if he knew it was a lie. "Longer." 
"Sam,' the girl said. 'Sam.'
She was the past present and future. I wanted to answer , but I was broken." 
"His lips tasted cool and sharp, peppermint, winter, but his hands, soft on the back of my neck, promised long days and summer and forever." 
"I didn't think I belonged here in her world, a boy stuck between two lives, dragging the dangers of the wolves with me, but when she said my name, waiting for me to follow, I knew I'd do anything to stay with her." 
"He'd only been gone two seconds, but the room got brighter when they were together, as if they were two elements that became brilliant in proximity. At Sam's clumsy efforts to carry the vacuum, Grace smiled a new smile that I thought only he ever got, and he shot her a withering look full of the sort of subtext you could only get from a lot of conversations whispered after dark."
"I was suddenly overwhelmed by what an incredible person this boy was, standing in front of me, and by the fact that he was mine and I was his."
"I folded myself against her body, breathing in the smell of my new life and matching my heartbeat to hers."
"In the darkness, he is invisible, but I can still feel him beside me. Sometimes you don't have to see something to know it is there." 
"Then I picked my book back up again and stroked her hair and read to the soundtrack of her breaths." 
And most of all:
"I missed the sound of her shuffling her homework while I listened to music on her bed. 
I missed the cold of her feet against my legs when she climbed into bed.
I missed the shape of her shadow where it fell across the page of my book. 
I missed the smell of her hair and the sound of her breath and my Rilke on her nightstand and her wet towel thrown over the back of her desk chair. 
It felt like I should be sated after having a whole day with her, but it just made me miss her more." 
And in Maggie's words from 
 from the acknowledgements in 
Forever
…
"Many, many readers have written asking me wistfully about the nature of Sam and Grace's relationship, and I can assure you, that sort is absolutely real. Mutual, respectful, enduring love is completely attainable as long as you swear you won't settle for less." 
-Maggie Stiefvater
If you haven't read this series…well then shame on you! Don't miss out any longer! You won't regret giving Grace and Sam a place on your shelves or in your hearts! I promise!
My Giveaway:
One once read and gently loved paperback copy of SHIVER to get you started on your journey! 
 US ONLY. Contest ends March 9th.
Follow me in one manner or another  

Leave a comment below letting me know how you follow and why you want to read Shiver.  
Content ©2011-2013 Melissa's Eclectic Bookshelf ~ ~
If you are reading this anywhere other than Melissa's Eclectic Bookshelf, a feed reader, or via email subscription, then this content has been stolen.