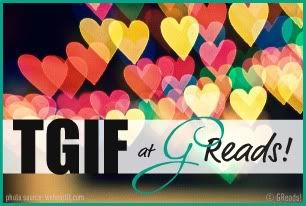 Gateway Books: Which particular books opened you up to a new genre? 
I
've always been a very eclectic reader since I was a teen so this isn't the easiest question for me!  Taking a trip down memory lane however sounds like fun.  PS I'm going to address both genres and reading levels a bit:)
Mystery:  The book that I learned to read on in Kindergarten and that not only set me on the path of being a lifelong reader, but also solidified by love of Mysteries.
Crime/Detective Fiction:
  In the middle school I discovered Holmes and was forever lost to the character that Sir 
 Arthur Conan Doyle created.
Romantic/Historical/Suspense:
 In the high school I discovered Victoria Holt and this trifecta of genres and was sold.  I haven't picked up one of her books since HS–I wonder what I would think of them now…
Historical Fiction/Romance
:  At the same time that I discovered Holt in the HS library, I also discovered Barbara Cartland.  
I'm sure that I would cringe if I read one of her books now…but I devoured them in HS.
Fantasy:
 In my early 20's I stumbled upon Terry Brooks and the Shannara series and fell in love with his style, characters and the genre.
Middle Grade/Fantasy:
 In my late 20's, Harry Potter taught me more than words can express.  Included in that was the fact that I could still read Middle Grade lit and love it!

Thriller:
  In my early 30's I stumbled upon Dean Koontz and I've been devouring him ever since. I love how his books show the extremes of humanity…the best and the worst in all of us.


Young Adult:  And now in my mid 30's, I've actually started reading a bit of YA and in particular Dystopia.  Wither was the book that taught me that it was OK for an adult to read YA:)  I'm finally reading The hunger games now.
What books influenced you to read new genres?
Content ©2011-2013 Melissa's Eclectic Bookshelf ~ ~
If you are reading this anywhere other than Melissa's Eclectic Bookshelf, a feed reader, or via email subscription, then this content has been stolen.