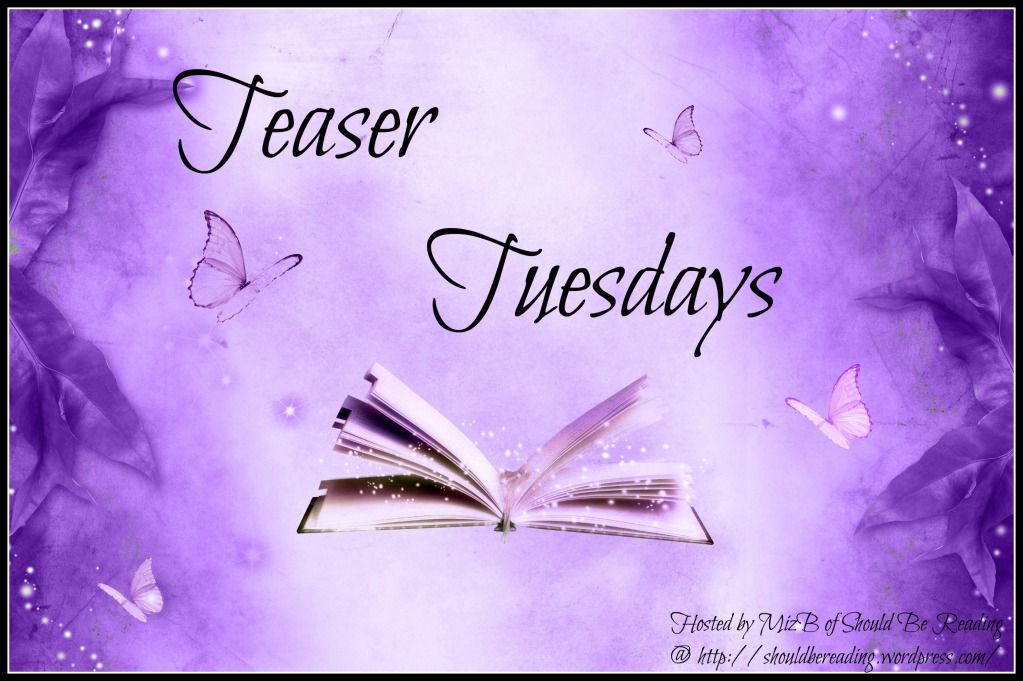 Teaser Tuesdays is a weekly bookish meme, hosted by MizB of 
Should Be Reading
. Anyone can play along! Just do the following:
Grab your current read & 

Open to a random page

Share two (2) "teaser" sentences from somewhere on that page

BE CAREFUL NOT TO INCLUDE SPOILERS!

Share the title & author, too, so that other TT participants can add the book to their TBR Lists if they like your teasers!

Title: Fragments
Series: Partials Sequence #2
Author: Dan Wells
Reading level: Young Adult
Genre:
  Post Apocalyptic/Science Fiction
Release Date:

 February 26th  2013
Publisher: HarperCollins/
Balzer + Bray
Kira Walker has found the cure for RM, but the battle for the survival of humans and Partials is just beginning. Kira has left East Meadow in a desperate search for clues to who she is. That the Partials themselves hold the cure for RM in their blood cannot be a coincidence–it must be part of a larger plan, a plan that involves Kira, a plan that could save both races. Her companions are Afa Demoux, an unhinged drifter and former employee of ParaGen, and Samm and Heron, the Partials who betrayed her and saved her life, the only ones who know her secret. But can she trust them?

Meanwhile, back on Long Island, what's left of humanity is gearing up for war with the Partials, and Marcus knows his only hope is to delay them until Kira returns. But Kira's journey will take her deep into the overgrown wasteland of postapocalyptic America, and Kira and Marcus both will discover that their greatest enemy may be one they didn't even know existed.

The second installment in the pulse-pounding Partials saga is the story of the eleventh hour of humanity's time on Earth, a journey deep into places unknown to discover the means–and even more important, a reason–for our survival.

"Random snippets of link data assaulted Kira, always easier to detect in a high-stress situation: the sudden shock of being ambushed, the confusion of not knowing where the attack was coming from, the alarm of a wounded comrade. Kira tried to piece it together: They'd been attacked somehow, by someone incredibly capable, but who?"
Content ©2011-2013 Melissa's Eclectic Bookshelf ~ ~
If you are reading this anywhere other than Melissa's Eclectic Bookshelf, a feed reader, or via email subscription, then this content has been stolen.