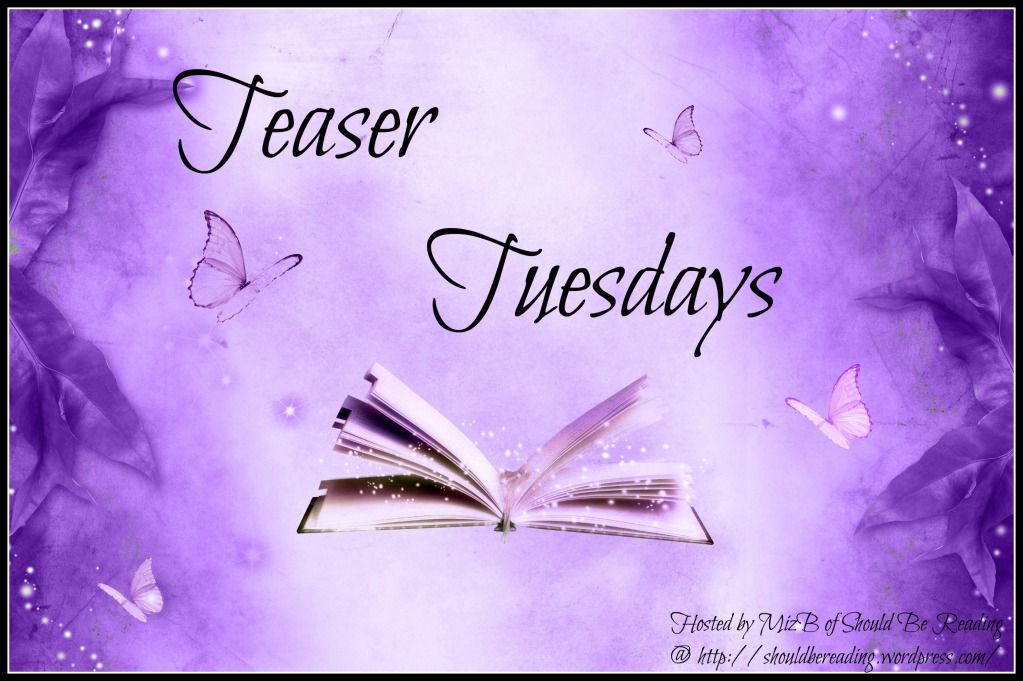 Teaser Tuesdays is a weekly bookish meme, hosted by MizB of 
Should Be Reading
. Anyone can play along! Just do the following:
Grab your current read & 

Open to a random page

Share two (2) "teaser" sentences from somewhere on that page

BE CAREFUL NOT TO INCLUDE SPOILERS!

Share the title & author, too, so that other TT participants can add the book to their TBR Lists if they like your teasers!

Title: Imperfect Bliss
Author: Susan Fales-Hill
Reading level: Adult
Genre:
  Contemporary/Chick Lit
Release Date:

July 3rd 2012
Publisher:
Atria Books
 Reality TV— Jane Austen Style

Meet the Harcourts of Chevy Chase, Maryland. A respectable middle-class, middle-age, mixed-race couple, Harold and Forsythia have four eminently marriageable daughters—or so their mother believes. Forsythia named her girls after Windsor royals in the hopes that one day each would find her true prince. But princes are far from the mind of their second-born daughter, Elizabeth (AKA Bliss), who, in the aftermath of a messy divorce, has moved back home and thrown herself into earning her PhD. All that changes when a Bachelorette-style reality television show called The Virgin takes Bliss's younger sister Diana as its star. Though she fights it at first, Bliss can't help but be drawn into the romantic drama that ensues, forcing her to reconsider everything she thought she knew about love, her family, and herself. Fresh and engaging, Imperfect Bliss is a wickedly funny take on the ways that courtship and love have changed—even as they've stayed the same.

"Does the girl think that fiances grow on trees?" Forsythia cried out to no one in particular as Charlotte dutifully slathered butter on another crumpet and placed it in her mother's plump brown hand with a reassuring smile.
"She discards them like…like…" the distraught mother of four unmarried girls searched for a suitably dire image, "Fruit pits!"
Content ©2011-2013 Melissa's Eclectic Bookshelf ~ ~
If you are reading this anywhere other than Melissa's Eclectic Bookshelf, a feed reader, or via email subscription, then this content has been stolen.