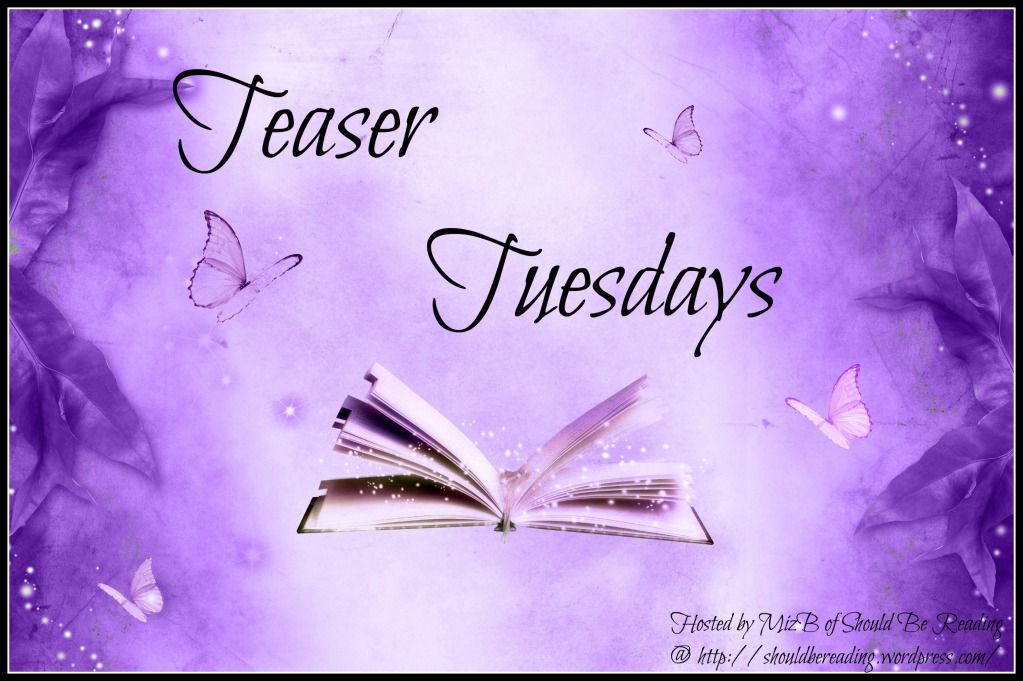 Teaser Tuesdays is a weekly bookish meme, hosted by MizB of 
Should Be Reading
. Anyone can play along! Just do the following:
Grab your current read & 

Open to a random page

Share two (2) "teaser" sentences from somewhere on that page

BE CAREFUL NOT TO INCLUDE SPOILERS!

Share the title & author, too, so that other TT participants can add the book to their TBR Lists if they like your teasers!

Title: The Darkest Minds
Author: Alexandra Bracken
Reading level: Young Adult
Genre:
  Paranormal/Dystopia
Release Date:

 December 18th 2012
Publisher: Disney Hyperion

When Ruby wakes up on her tenth birthday, something about her has changed. Something alarming enough to make her parents lock her in the garage and call the police. Something that gets her sent to Thurmond, a brutal government "rehabilitation camp." She might have survived the mysterious disease that's killed most of America's children, but she and the others have emerged with something far worse: frightening abilities they cannot control. 
Now sixteen, Ruby is one of the dangerous ones. 
When the truth comes out, Ruby barely escapes Thurmond with her life. Now she's on the run, desperate to find the one safe haven left for kids like her–East River. She joins a group of kids who escaped their own camp. Liam, their brave leader, is falling hard for Ruby. But no matter how much she aches for him, Ruby can't risk getting close. Not after what happened to her parents. 
When they arrive at East River, nothing is as it seems, least of all its mysterious leader. But there are other forces at work, people who will stop at nothing to use Ruby in their fight against the government. Ruby will be faced with a terrible choice, one that may mean giving up her only chance at a life worth living.

       "And that symptoms list, the one that was sent home folded and stapled by teachers, which was aired a hundred times over on the news as the faces of the dead scrolled along the bottom of the screen? They were never scared of the kids who might die, or the empty spaces they would leave behind.
        They were afraid of us–the ones who lived."*
*Quoted from an ARC and subject to change
Content ©2011-2013 Melissa's Eclectic Bookshelf ~ ~
If you are reading this anywhere other than Melissa's Eclectic Bookshelf, a feed reader, or via email subscription, then this content has been stolen.