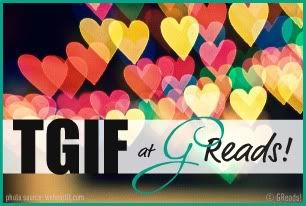 Dear Santa: Which books made it to your Christmas wish list this year?
There are so many books that I'd love to put on my list for Santa that I am afraid he'll think me greedy!!!  
Divergent – Veronica Roth
Torrent – Lisa T Bergren
Green Angel – Alice Hoffman
Green Witch – Alice Hoffman
The Trouble With Magic (Bewitching Mysteries, No. 1) – Madeline Alt
The Book of Shadows (Herculine #1) – James Reese
New England Witch Chronicles – Chelsea Bellingeri
To Kill a Mockingbird – Harper Lee
The Grimm Legacy – Polly Shulman
Eldest – Christopher Paolini
Room – Emma Donaghue
The Art of Racing in the Rain – Garth Stein
I Know This Much is True – Wally Lamb
The Forest of Hands and Teeth – Carrie Ryan
Enclave – Ann Aguirre
A Tree Grows in Brooklyn – Betty Smith
Olive Kitteridge – Elizabeth Strout
The Forgotten Garden – Kate Morton
The World Without Us – Alan Weisman
Sum – David Eagleman
The Map of Time – Felix J Palma
Winter Garden – Kristin Hannah
The Postmistress – Sarah Blake
The Peach Keeper – Sarah Addison Allen
The 13th Hour – Richard Doetsch
Every Last One – by Anna Quindlen
The Lake of Dead Languages – Carol Goodman
Ghost Story – Peter Straub
Ashes of the Earth – Elliot Pattison
An Irish Country Village – Patrick Taylor
Across the Universe – Beth Revis
The Weird Sisters – Eleanor Brown
Something Wicked this Way Comes – Ray Bradbury
The Lantern – Deborah Lawrenson
The Giver – Lois Lowry
The Witches of East End – Melissa de la Cruz
Fever – Lauren DeStefano
Second Hand Spirits – Juliet Blackwell
The Graveyard Book – Neil Gaiman
It Takes a Witch – Heather Blake
The Brightest Star in the Sky – Marian Keyes
Imaginary Girls – Nova Ren Suma
Cryer's Cross – Lisa McMann
Pandemonion – Lauren Oliver
What are you wishing for this year?
This week at Melissa's Eclectic Bookshelf
Weekly Features:  
Weekly In My Mailbox where I show off my very diverse reading habits 
Content ©2011-2013 Melissa's Eclectic Bookshelf ~ ~
If you are reading this anywhere other than Melissa's Eclectic Bookshelf, a feed reader, or via email subscription, then this content has been stolen.