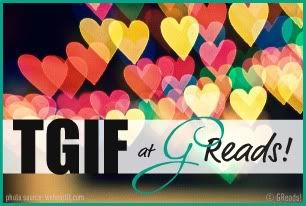 First & Last: What was the first book you read in 2011 
and the last you finished in 2011? How do you feel about these books? 
Would you recommend them to other readers?
1st Book read in 2011:

Dark Rivers of the Heart – Dean Koontz


Summary: A man and a woman meet by chance in a bar. Suddenly they are fleeing the long arm of a clandestine and increasingly powerful renegade government agency — the woman hunted for the information she possesses, the man mistaken as her comrade in a burgeoning resistance movement.
The architect of the chase is a man of uncommon madness and cruelty — ruthless, possibly psychotic, and equipped with a vast technological arsenal. He is the brazen face of an insidiously fascistic future. And he is virtually unstoppable. But he has never before come up against the likes of his current quarry. Both of them are survivors of singularly horrific pasts. Both have long been emboldened by their experiences to fight with reckless courage for their own freedom. Now they are plunged into a struggle for the freedom of their country, and for the sanctity of their own lives.
Dark Rivers of the Heart is an electrifying thriller that steers us along the razor edge of a familiar, terrifying reality.


My Thoughts:  Koontz never fails to deliver.  His books are always a wonderful thrill ride combines with supernatural elements and an inspirational message.

Last Book read in 2011 (so far-I hope to finish the two I am in the middle of before year's end):


Summary: Before scientists found the cure, people thought love was a good thing. They didn't understand that once love — the deliria — blooms in your blood, there is no escaping its hold. Things are different now. Scientists are able to eradicate love, and the government demands that all citizens receive the cure upon turning eighteen. Lena Holoway has always looked forward to the day when she'll be cured. A life without love is a life without pain: safe, measured, predictable, and happy. 
But with ninety-five days left until her treatment, Lena does the unthinkable: She falls in love.


My Thoughts:  This was one of my favorite reads of 2011.  Great premise. Wonderful Imagery.  I can't wait for Pandemonium!
This week at Melissa's Eclectic Bookshelf
Weekly Features:  
Special Christmas edition of In My Mailbox where I show off my very diverse reading habits 
Content ©2011-2013 Melissa's Eclectic Bookshelf ~ ~
If you are reading this anywhere other than Melissa's Eclectic Bookshelf, a feed reader, or via email subscription, then this content has been stolen.