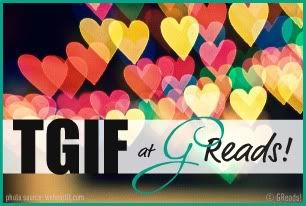 Hosted by GReads🙂
Buy or Borrow: Where do your books that you read come from? The bookstore? The library? Do you prefer to own a book, or have it on loan?
My sources for books are as eclectic as my reading choices!  I have always loved the library and that used to be my number one source for books.  Used bookstores/thrift shops and yard sales was my number two source!  I love a good book for free or on the cheap!  Since I started book blogging I've also been fortunate enough to win a few books during contests and to also have received a few books from authors/publishers for review which has added to my TBR.  And lastly…since buying my nook…I've been a free download queen…   (It's my not-so-secret addiction!) 
This week at Melissa's Eclectic Bookshelf
Weekly Features:  
Content ©2011-2013 Melissa's Eclectic Bookshelf ~ ~
If you are reading this anywhere other than Melissa's Eclectic Bookshelf, a feed reader, or via email subscription, then this content has been stolen.