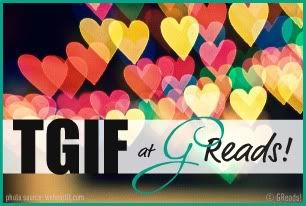 Book to Movie: Which book turn movie do you feel did the best adaptation? What about the worst?
The Best:

 Harry Potter and the Deathly Hallows by JK Rowling

This is without a doubt my favorite series of all time and I feel that with the exception of Goblet…the movies did the series complete justice!  PS.  These are the only movies that I willingly re-watch!
The Worst:

 Eragon by Christopher Paolini

Suffice it to say…that I had tears in my eyes when I left the theater after seeing this film…and they were not good tears.  Everything that I loved about the book (especially the character development) was completely missing from the movie.  I don't know that I've ever seen such a bad miss.
This week at Melissa's Eclectic Bookshelf
Weekly Features:  
Weekly In My Mailbox where I show off my very diverse reading habits 
Content ©2011-2013 Melissa's Eclectic Bookshelf ~ ~
If you are reading this anywhere other than Melissa's Eclectic Bookshelf, a feed reader, or via email subscription, then this content has been stolen.