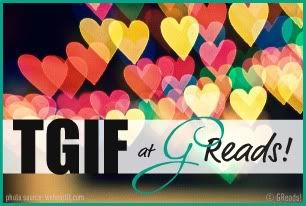 This Friday's Question:
Book Blogs That Make You Smile: 
Pick 5 book blogs you visit often & think others should, too.
There are so many book blogs that I adore and visit frequently…here's a sampling!
1.  Books and Movies  – Carrie reads mostly adult with a bit of YA and I think that her tastes match mine pretty well…plus she turned me on to Wendell Berry!! I know that if she recommends it…I'll like it.
2.  Books, Biscuits, & Tea – Vicky's got a great new blog and a love of Mysteries and Chick-lit that I share.  She's also super friendly and sweet!
3.  Tales of Whimsy – Juju shares my love of Magic and Witches.  Her reviews are short, sweet and super informative.
4.  Candace's Book Blog – I love how Candace tells it like it is.  I know that I can trust her reviews because I know they truly are honest.  Plus she keeps me young (ie. in the know for YA reads!)
5.  Bewitched Bookworms – Aside from great content and giveaways…I must admit that I just love how gorgeous this site is.   Sweet and simple…they have a button and signature for everything all in a gorgeous black, grey and pick calligraphy theme!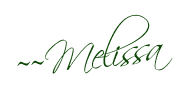 Content ©2011-2013 Melissa's Eclectic Bookshelf ~ ~
If you are reading this anywhere other than Melissa's Eclectic Bookshelf, a feed reader, or via email subscription, then this content has been stolen.