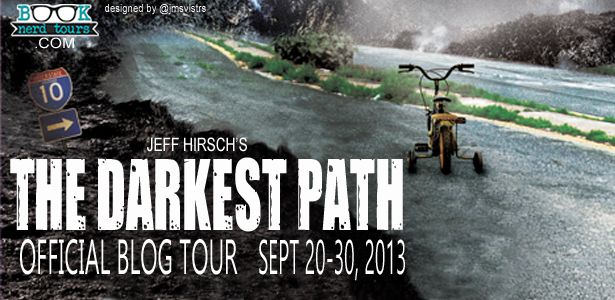 Guest Post
Defining moment during your youth when you realized you wanted to be a writer.
I've been writing in one form or another since I was in about the 7th grade. Poetry and short stories mainly. But when I hit high school I happened to wander into the school's theater where our drama teacher was holding auditions of Equus by Peter Schaeffer. For some reason I don't quite even remember I decided to audition and while I didn't get a role in that one I went on to act throughout the rest of high school and into college. I was still writing, quite a bit actually, but it was just something I did for myself. I never really showed anyone anything. Never submitted it anywhere. It was kind of like the background music to my life. After college I moved up to New York City afterwards to give acting a shot!
How'd I do? Well, I auditioned a lot and I got some decent call-backs. Performed in some readings and performances at the theater companies of friends of mine, but nothing significant. This went on for two or three years. Nine hours a day at the day job then audition, audition, audition. It was a grind and more than a little dispiriting.
I remember the end of the whole thing very clearly. I had spent a very long and very dispiriting day at the day job (Telemarketing. Seriously. Could it have been any worse?) and then slogged across town through heavy rains to my aggressively crappy apartment in Hell's Kitchen. I got home, soaked, exhausted, irritable, and collapsed into the nearest easy chair.
The thing was, I had an audition that night. It wasn't anything special. It wasn't the perfect role for me. It wasn't a favorite play or a hot new company. It was just an audition. But the thing was I hadn't had one in awhile and this was the night I was getting back to it.
But I simply couldn't imagine peeling myself up out of that chair and stepping into the cold and the rain, getting on the subway and heading to some dank little theater way, way downtown for another audition that I was pretty sure wasn't going to lead to anything.
And that's when I knew.
If I really needed, to be an actor, if it was my passion in life, then a little rain and cold wouldn't have stopped me. I would have run out the door. Why? Because it meant getting an opportunity, not matter how small, to do the thing I loved. The question was, if acting wasn't my passion then what was? What would have got me running out the door? What thing would I have labored at for years and years even if I knew I would never have any success at it? What did I do purely for the love of it? For me?
The answer was obvious. The next day I began a self-imposed program of intense reading and daily writing that ultimately led to a more formal program, grad school for playwriting at UC San Diego. A few years later I made the transition to fiction and now here I am!
The Book
Title: The Darkest Path
Author: Jeff Hirsch
Age Group: Young Adult
Genre:Dystopian
Pages: 336
Publisher: Scholastic Press
ISBN: 978-0545512237
Publication Date: September 24, 2013
Available Formats: Hardcover, E-Book, Audio
Add the book: Goodreads
Buy the book: Amazon | B&N | The Book Depository

Synopsis:
USA TODAY bestselling author Jeff Hirsch once again creates a futuristic world with stunning, dramatic realism.
A civil war rages between the Glorious Path–a militant religion based on the teachings of a former US soldier–and what's left of the US government. Fifteen-year-old Callum Roe and his younger brother, James, were captured and forced to convert six years ago. Cal has been working in the Path's dog kennels, and is very close to becoming one of the Path's deadliest secret agents. Then Cal befriends a stray dog named Bear and kills a commander who wants to train him to be a vicious attack dog. This sends Cal and Bear on the run, and sets in motion a series of incredible events that will test Cal's loyalties and end in a fierce battle that the fate of the entire country rests on.
The Author
I live in upstate New York with my wife and a small passel of animals. I used to write plays (I actually have an MFA in it, which is number 8 on US News and World Report's list of the top twenty most useless masters degrees) and now I write books for teens. I've written three, The Eleventh Plague, Magisterium and The Darkest Path.
A few random facts about me:
I'm incredibly superstitious.
I believe in baking as the ultimate stress reliever. I mean, sure, I write pretty good books but have you tasted my Triple Chocolate Espresso Cookies?
I'm deeply obsessed with the work of Joss Whedon, Stephen King, Bryan K. Vaughn, Prince and Tom Waits.
I started writing because of two women—Susan Cooper, author of the Dark Is Rising Series and Denise Stewart, my 7th grade English teacher.
3 Winners will receive a Signed Copy of The Darkest Path by Jeff Hirsch.
5 Winners will receive a Surprise ART Bookmark by James Vallesteros.
Must be 13+ to Enter
International Giveaway

a Rafflecopter giveaway