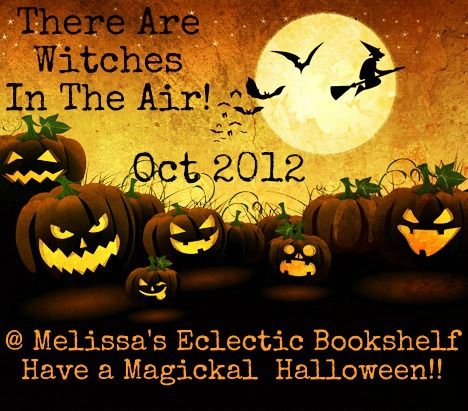 I am pleased to welcome Karice Bolton to Melissa's Eclectic Bookshelf today!  Please check out My Review of Lonely Souls here! I really enjoyed Lonely Souls and I must confess that I find her covers to be among the loveliest I've ever seen!
And make sure that you read all the way to the bottom for her awesome Giveaway!

First, thanks so much to Melissa for including me and my Witch Avenue Series in the There are Witches in the Air event. Too cool!!
Well, since the holidays are coming up I thought it would be neat to start with an inexpensive handmade gift idea that involves herbs and spices to create a delicious addition to plain old apple cider.
I'm sure Triss (one of the main characters in The Witch Avenue Series) would be making this for her family and to sell in her shop. 
Mulled Cider Sachets!
Cheesecloth (make your own) or pre-made Muslin tea bags
If making your own sachets, cut 16 pieces of cheesecloth in 3" squares and use kitchen twine for the ties.
8 Cinnamon Sticks (crushed)
3 tablespoons cloves
3 tablespoons whole allspice
6 star anise
1 tablespoon pink peppercorns
4 tablespoons dried orange peel
Grab a medium sized bowl that will allow you to mix together all of the ingredients and then stuff equally into all bags.
Voila! Easy as that!
Makes 8 Sachets
Add one sachet when heating apple cider to make a delicious Mulled Cider drink for 4 people!
_________________
Every since I was a little girl, I loved the idea of growing herbs and making things out of them, so it was so awesome to be able to include this passion when developing Triss's character. When I left the world of Fallen Angels (Awakening, Legions, and Cataclysm) I knew my next group of characters would have to be witches!
Lonely Souls (Witch Avenue #1) touched on the herbal components of Witchcraft (or at least how I thought of them after researching many Wiccan traditions), and with Altered Souls (Witch Avenue #2) I concentrated more on the magic and fighting side of Triss and Logan's world. The third book in the series incorporates both, only kicked up a notch as Triss realizes her true calling. I'm still in the middle of writing it but have really loved where the story continues to take me. (Hopefully you guys will too!) 
Besides the fact that I totally love writing the romance portion of The Witch Avenue Series, I also enjoy researching the witchcraft components. There are so many facets to explore, especially when adding darkness to the mix, which has allowed the series to go down some intriguing paths with lots of twists and turns.
I hope you have a wonderful fall season and get to enjoy cozying up inside by a roaring fire, sipping some mulled cider, and reading an awesome Witchy book!

Lonely Souls (Witch Avenue Series #1)
by Karice Bolton
Pub: June 2012 
It's two weeks before Triss turns 18, and her world is about to change into the most magical one imaginable as she readies herself to enter The Witch Avenue Order… that is until her mother's disappearance.  Instead of celebrating her transformation, she finds herself spreading rose petals into her mother's empty grave.
When Logan, her best friend from junior high, moves back to town for college, he vows to help her find the answers she so desperately seeks surrounding her mother's disappearance.  As they begin uncovering clues, it becomes apparent that the life of white magic they both grew up loving, is not what the majority practices, and their lives are in danger.

With a haunting feeling that her mother may still be alive, she begins to hear a call to the wilderness.  Triss realizes that in order to find the answers she needs, she must learn the ways of her ancestors and become the hunter, not the hunted before it's too late, and she becomes part of the lonely souls.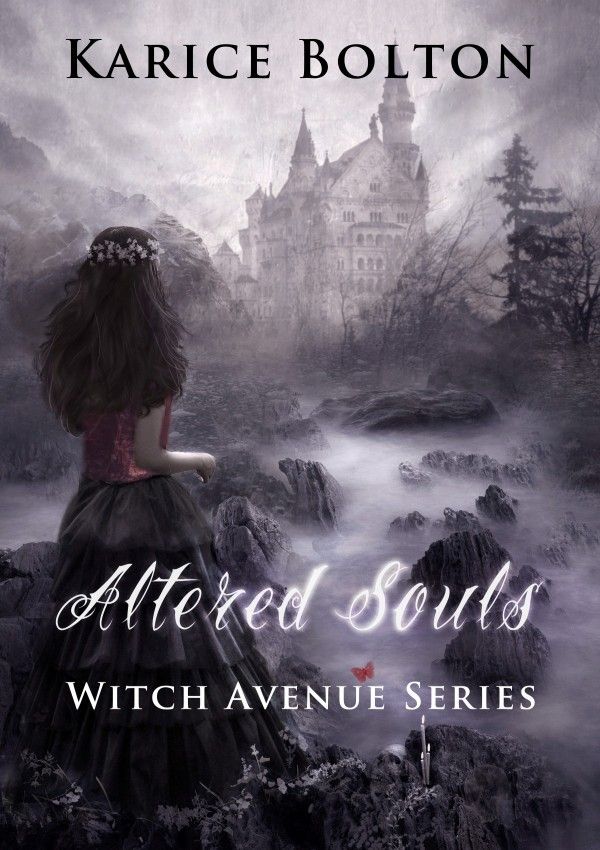 Altered Souls (Witch Avenue Series #2)
by
Karice
Bolton
Expected Pub: October 2012 
The realm of Altered Souls brings nothing but unrest, deceit, and pain forcing Triss to come face to face with heartbreak from her past. 
Facing a betrayal like never before, Triss questions everything she thought she knew about her family, coven, and abilities. 
With the help of Logan, she embarks on a journey enabling her to confront the dark side of magic and the person who controls it. Realizing Triss's ancestors have been seduced for centuries by the dark side, Triss and Logan must ensure no more in their world fall victim to the realm of Altered Souls, even if that means ending the ones they love. 

Karice Bolton is a paranormal romance/urban fantasy author living in the Pacific Northwest. All three books in The Watchers Trilogy are available now, Awakening, Legions, and Cataclysm. Lonely Souls, which is the first book in her new series Witch Avenue, released June 2012.
Karice married the love of her life who she met in high school, and she still can't get over how cute and funny he is. They have two English Bulldogs that are the cutest bullies in the world, and they use their cuteness to get what they want. Karice loves the snow and gravitates towards the stuff as often as possible! She enjoys skiing and tries really hard to snowboard, but often makes a nice little area to sit while everyone zips by on their board. She enjoys writing, and she also loves to read just about anything with print.

Karice has been kind enough to offer two wonderful prizes! A copy of Lonely Souls Paperback (US) or E-Book (INT) and a $10 Amazon card! (2 WINNERS!)



Content ©2011-2013 Melissa's Eclectic Bookshelf ~ ~
If you are reading this anywhere other than Melissa's Eclectic Bookshelf, a feed reader, or via email subscription, then this content has been stolen.