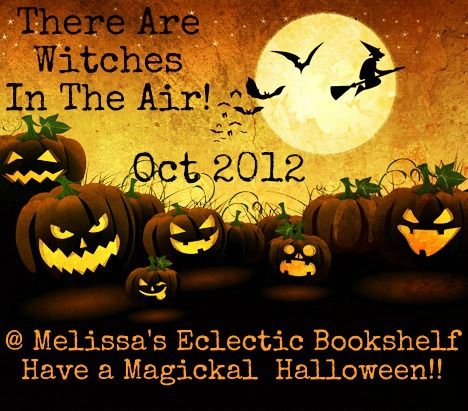 The wonderful and Best-selling indie author Debora Geary has been kind enough to kick start our month of Witchiness with an amazing giveaway.  
Kindle copies of all four books in  her A Modern Witch Series to one lucky winner!!!  


A Modern Witch (A Modern Witch #1)
Can you live 28 years without discovering you're a witch? — Lauren is downtown Chicago's youngest elite realtor. She's also a witch. She must be – the fetching spell for Witches' Chat isn't supposed to make mistakes. So says the woman who coded the spell, at least. — The tall, dark, and handsome guy sent to assess her is a witch too (and no, that doesn't end the way you might think). What he finds in Lauren will change lives, mess with a perfectly good career, and require lots of ice cream therapy.
A Hidden Witch (A Modern Witch #2)                                                                                      
Elorie Shaw, steeped in the traditions of the Nova Scotia witching community, but not a witch. The fetching spell must have goofed this time… or did it? Travel to Fisher's Cove, Nova Scotia, where Moira is matriarch and the old ways are nurtured and passed to the next generation. Where a crotchety old witch makes small children cry and builds walls around the silent pain in his heart. And where Elorie – sea-glass artist, inn owner, and Moira's granddaughter – makes her home. The old magics are strong here. Which is all fine and good until the fetching spell pulls Elorie into Witches' Chat. Because she's not a witch. Or at least not any kind of witch the old ways recognize…
A Reckless Witch (A Modern Witch #3)   

With great power comes great responsibility. So says the tradition of witching. One teenage witch missed that lesson…
As a child, Sierra Brighton traveled the world. She swam with the baby whales, danced in storm funnels, and lived in complete magical freedom. And then Momma died and Sierra ended up in foster care, an unhappy and very secret witch.
Fetched by Nell's spell, she'll no longer need to do magic on lonely beaches – but can Sierra learn to use her power safely? Or will her reckless blood put Witch Central at risk?


A Nomadic Witch (A Modern Witch #4)


Spring brings a traveler to Nova Scotia – a tiny babe who will turn Marcus's life upside down and reincarnate the horrifying events of his past. 
Can Marcus find his way through the pain to love and healing? And can the witching community finally learn to keep their astral travelers safe?
A Nomadic Witch is book four of the top-rated A Modern Witch series. Light contemporary fantasy with a good dose of humor, a little romance, and characters you won't want to leave.


I'm Debora Geary, happily indie author of several more books expected out in the next few months, if the kids don't spill any more water on my laptop.
Connect with the Author:  Website   |  Facebook

Content ©2011-2013 Melissa's Eclectic Bookshelf ~ ~
If you are reading this anywhere other than Melissa's Eclectic Bookshelf, a feed reader, or via email subscription, then this content has been stolen.