Hosted by Jaime from Two Chicks on Books, Mindy from Magical Urban Fantasy Reads,  Nancy of Tales of a Ravenous Reader,  and Rachel from Reading YA Rocks
Top 10 Books I'm looking forward to in 2015
The City of Mirrors (The Passage #3)
by Justin Cronin
Synopsis:

To Come….

Truthwitch (The Witchlands #1)
by Susan Dennard
Synopsis:

Garth Nix meets Avatar: The Last Airbender.
The series is set in a world where three empires rule and every member of the population is born with a magical skill set, known as a "witchery.
Now, as the Twenty Year Truce in a centuries-long war is about to end, the balance of power will fall on the shoulders of two young women, who must accept their fate, and themselves, to survive.

First Frost (Waverley Family #2)
by Sarah Addison Allen
Synopsis:
From the New York Times bestselling author of Garden Spells comes a story of the Waverley family, in a novel as sparkling as the first dusting of frost on new-fallen leaves…

It's October in Bascom, North Carolina, and autumn will not go quietly. As temperatures drop and leaves begin to turn, the Waverley women are made restless by the whims of their mischievous apple tree… and all the magic that swirls around it. But this year, first frost has much more in store.

Claire Waverley has started a successful new venture, Waverley's Candies. Though her handcrafted confections—rose to recall lost love, lavender to promote happiness and lemon verbena to soothe throats and minds—are singularly effective, the business of selling them is costing her the everyday joys of her family, and her belief in her own precious gifts.

Sydney Waverley, too, is losing her balance. With each passing day she longs more for a baby— a namesake for her wonderful Henry. Yet the longer she tries, the more her desire becomes an unquenchable thirst, stealing the pleasure out of the life she already has.

Sydney's daughter, Bay, has lost her heart to the boy she knows it belongs to…if only he could see it, too. But how can he, when he is so far outside her grasp that he appears to her as little more than a puff of smoke?

When a mysterious stranger shows up and challenges the very heart of their family, each of them must make choices they have never confronted before. And through it all, the Waverley sisters must search for a way to hold their family together through their troublesome season of change, waiting for that extraordinary event that is First Frost.

Lose yourself in Sarah Addison Allen's enchanting world and fall for her charmed characters in this captivating story that proves that a happily-ever-after is never the real ending to a story. It's where the real story begins.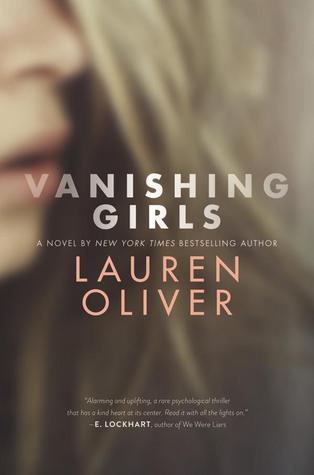 Vanishing Girls
by Lauren Oliver
Synopsis:

New York Times bestselling author Lauren Oliver delivers a gripping story about two sisters inexorably altered by a terrible accident.

Dara and Nick used to be inseparable, but that was before the accident that left Dara's beautiful face scarred and the two sisters totally estranged. When Dara vanishes on her birthday, Nick thinks Dara is just playing around. But another girl, nine-year-old Madeline Snow, has vanished, too, and Nick becomes increasingly convinced that the two disappearances are linked. Now Nick has to find her sister, before it's too late.

In this edgy and compelling novel, Lauren Oliver creates a world of intrigue, loss, and suspicion as two sisters search to find themselves, and each other.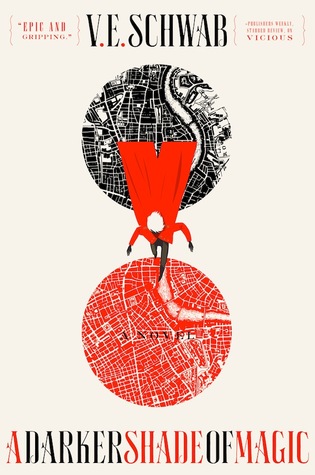 A Darker Shade of Magic (A Darker Shade of Magic #1)
by V.E. Schwab, Victoria Schwab
Synopsis:
From V.E. Schwab, the critically acclaimed author of Vicious, comes a new universe of daring adventure, thrilling power, and parallel Londons, beginning with A Darker Shade of Magic.

Kell is one of the last Travelers—magicians with a rare, coveted ability to travel between parallel universes—as such, he can choose where he lands.

There's Grey London, dirty and boring, without any magic, ruled by a mad King George. Then there's Red London, where life and magic are revered, and the Maresh Dynasty presides over a flourishing empire. White London, ruled by whoever has murdered their way to the throne—a place where people fight to control magic, and the magic fights back, draining the city to its very bones. And once upon a time, there was Black London…but no one speaks of that now.

Officially, Kell is the Red Traveler, personal ambassador and adopted Prince of Red London, carrying the monthly correspondences between the royals of each London. Unofficially, Kell is a smuggler, servicing people willing to pay for even the smallest glimpses of a world they'll never see—a dangerous hobby, and one that has set him up for accidental treason. Fleeing into Grey London, Kell runs afoul of Delilah Bard, a cut-purse with lofty aspirations, who first robs him, then saves him from a dangerous enemy, and then forces him to spirit her to another world for a proper adventure.

But perilous magic is afoot, and treachery lurks at every turn. To save all of the worlds, Kell and Lila will first need to stay alive—and that is proving trickier than they hoped.

Untitled (The Raven Cycle #4)
by Maggie Stiefvater
Synopsis:

To Come….

Winter (The Lunar Chronicles #4)
by Marissa Meyer
Synopsis:

To Come….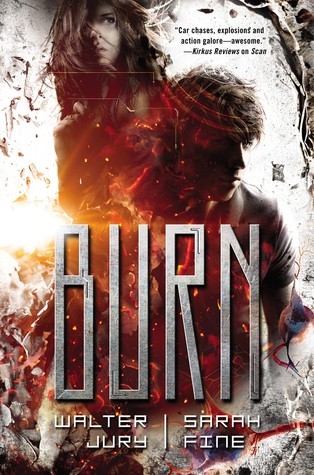 Burn (Scan #2)
by Sarah Fine & Walter Jury
Synopsis:

"Car chases, explosions and action galore—awesome."—Kirkus Reviews on Scan

At the cliffhanger ending of Scan, Tate loses the very thing he was fighting to protect, what his father had called the key to human survival. Tate doesn't have much time to worry about it because he needs to get away, to ensure he and Christina are safe. His father left him one last thing that can do just that—a safehouse, which turns out to be a clue to what's really threatening the planet. As Tate follows the clues his father left behind, he starts to uncover the truth, realizing he's up against an enemy he's only beginning to understand.

A riveting, fast-paced "we are not alone" adventure, Burn thrills to the very end.

Untitled
by John Green
Synopsis:

To Come….

Lost (Shipwreck Island #2)
by S.A. Bodeen
Synopsis:
The mystery of the island deepens as members of the Robinson family disappear and strange animals are discovered.

Sarah Robinson and her family are shipwrecked on a remote and mysterious island. Their food is running out, and their fear is escalating–there is no sign of rescue. The mysterious girl they found unconscious at the beach is healing, and what she tells them about the strange island and especially about someone called the Keeper has the family on edge. When Sarah's dad and Marco's younger brother go missing, the mystery becomes dangerous. Now, it's a matter of life and death. Now, the family is truly lost.