As many of you know this has been a very difficult few weeks/months for our house since my companion of 16 years, my heart, my Milo was diagnosed with cancer.  He was the one constant light in my life for all of my adult years.  No matter what I was going through…all the good and all the bad…I knew that I had only to return home and I would have his love and pureness of spirit to wash over me and heal me.  He would beg for more food everytime I stepped foot in the kitchen, follow me from room to room and hang out with me while I did my housework, greet me at the door when I came home from work, sit on my lap while I read or watched evening programming, curl up on my side while we slept at night, and in his every action show me that he loved me as much as I loved him.
As of early yesterday morning…he is now my precious angel.  I know that a light like his…so bright and pure…so filled with love…can never burn out.  Though Mother Earth may now begin to reclaim his body…his light still shines brightly to watch out over all of us – And all of us who love him so will forever hold a part of that flame in our hearts.
Here are some pictures of him enjoying our Christmas tree this past holiday season.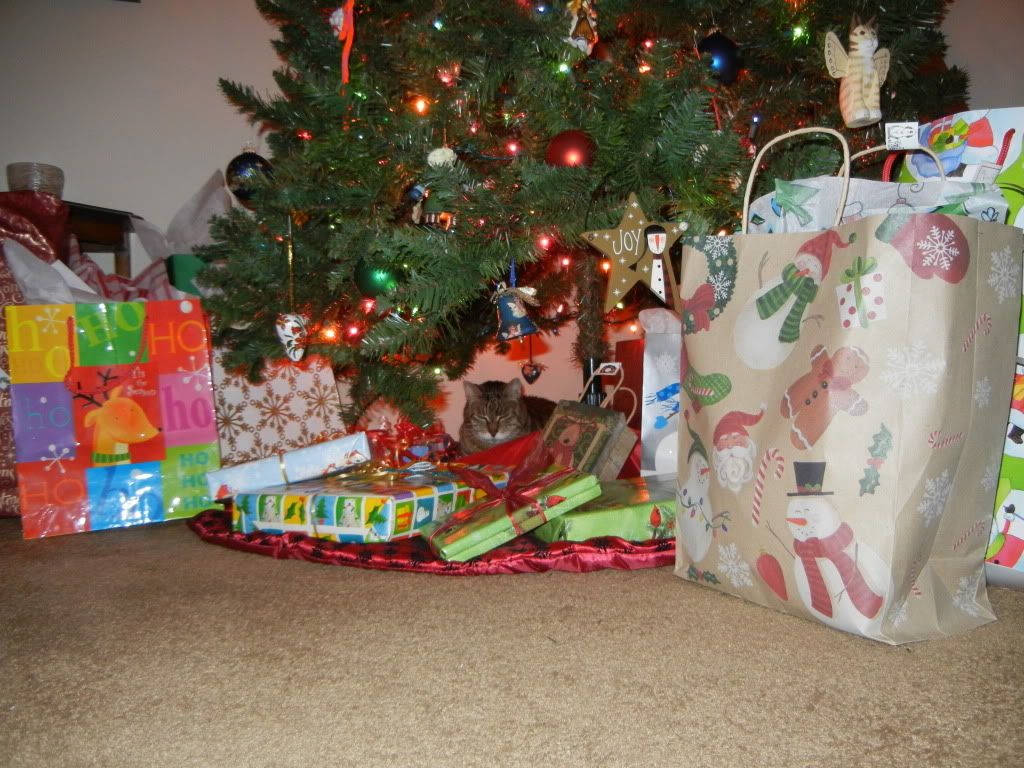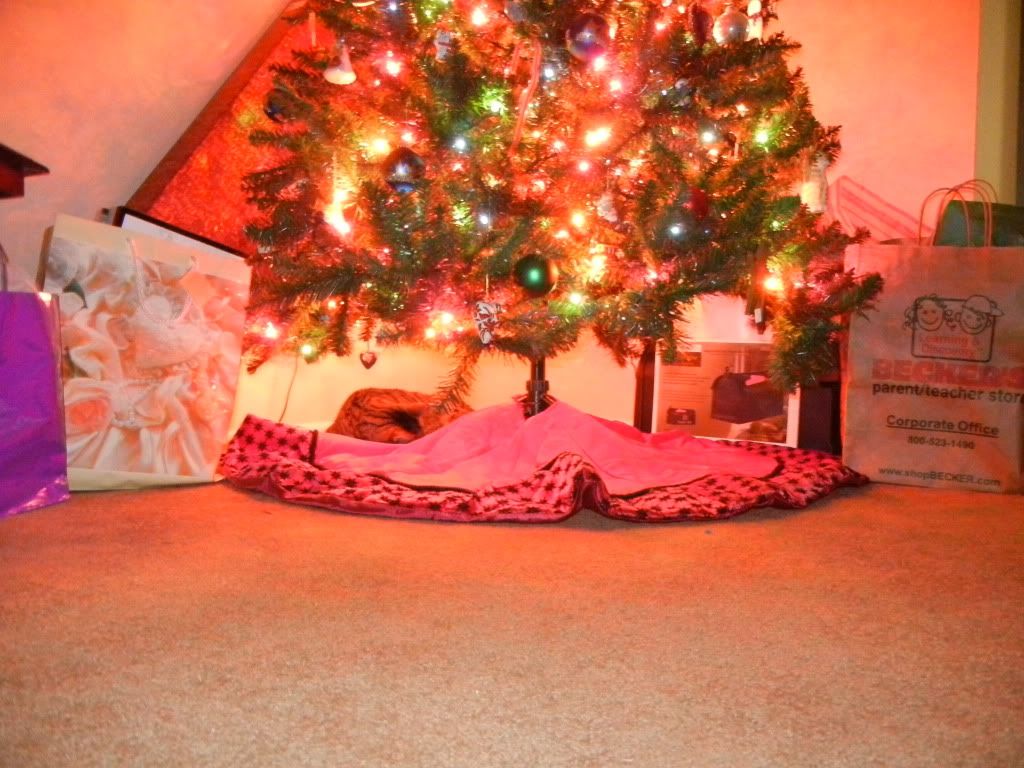 Mama's Babydoll…I will love you forever.
Content ©2011-2013 Melissa's Eclectic Bookshelf ~ ~
If you are reading this anywhere other than Melissa's Eclectic Bookshelf, a feed reader, or via email subscription, then this content has been stolen.