Title:  Born Wicked


Author:  Jessica Spotswood
Series:  The Cahill Witch Chronicles #1
Publisher:  
Putnam Juvenile
Release Date: 
February 7th 2012
Everybody knows Cate Cahill and her sisters are eccentric. Too pretty, too reclusive, and far too educated for their own good. But the truth is even worse: they're witches. And if their secret is discovered by the priests of the Brotherhood, it would mean an asylum, a prison ship—or an early grave. 
Before her mother died, Cate promised to protect her sisters. But with only six months left to choose between marriage and the Sisterhood, she might not be able to keep her word . . . especially after she finds her mother's diary, uncovering a secret that could spell her family's destruction. Desperate to find alternatives to their fate, Cate starts scouring banned books and questioning rebellious new friends, all while juggling tea parties, shocking marriage proposals, and a forbidden romance with the completely unsuitable Finn Belastra. 
If what her mother wrote is true, the Cahill girls aren't safe. Not from the Brotherhood, the Sisterhood—not even from each other.
I've seen the ARC of Born Wicked by Jessica Spotswood 
in a lot of IMMs and think that it sounds amazing.  Books about witches are my favorite reads and I can not wait to check this new series out!!!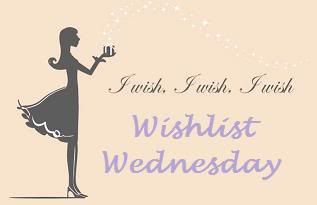 Wishlist Wednesday is a book blog hop hosted by 
Pen to Paper
 where we will post about one book per week that has been on our wishlist for some time, or just added (it's entirely up to you), that we can't wait to get off the wishlist and onto our wonderful shelves.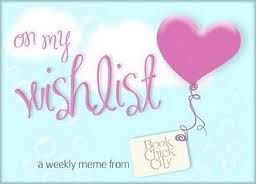 On My Wishlist is a fun weekly event hosted by 
Book Chick City
. It's where we list all the books we desperately want but haven't actually bought yet. They can be old, new or forthcoming.
"Waiting On" Wednesday is a weekly event, hosted by Breaking the Spine
, that spotlights upcoming releases that we're eagerly anticipating.
Content ©2011-2013 Melissa's Eclectic Bookshelf ~ ~
If you are reading this anywhere other than Melissa's Eclectic Bookshelf, a feed reader, or via email subscription, then this content has been stolen.