Release Date: 
February 28th 2012
Lauren Oliver captivated readers with Delirium, the first book in a thrilling dystopian trilogy in which Lena Haloway dared to fall in love with Alex and escape the cure, the government-mandated procedure that renders a person immune to the disease of love. Lena and Alex staked their lives on leaving their oppressive society, but only Lena broke free. 
Pandemonium continues Lena's gripping story. After escaping from Portland, Maine, Lena makes it to the Wilds and becomes part of an Invalid community, where she transforms herself into a warrior for the resistance. A future without Alex is unimaginable, but Lena pushes forward and fights, both for him and for a world in which love is no longer considered a disease. Swept up in a volatile mix of revolutionaries and counterinsurgents, Lena struggles to survive—and wonders if she may be falling in love again. 
Full of danger, forbidden romance, and exquisite writing, Lauren Oliver's sequel to Delirium races forward at a breathtaking pace and is sure to appeal to fans who crave the high-stakes action of The Hunger Games and the bittersweet love story of Romeo & Juliet.
I finally read Delerium and finished it today!! I need to know what happens!! Delerium was one of the most evocative novels I've read this year and I don't expect any less of Pandemonium!!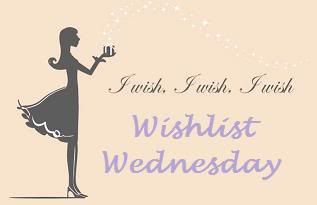 Wishlist Wednesday is a book blog hop hosted by 
Pen to Paper
 where we will post about one book per week that has been on our wishlist for some time, or just added (it's entirely up to you), that we can't wait to get off the wishlist and onto our wonderful shelves.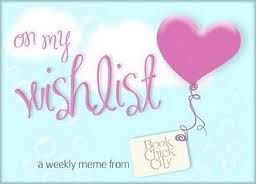 On My Wishlist is a fun weekly event hosted by 
Book Chick City
. It's where we list all the books we desperately want but haven't actually bought yet. They can be old, new or forthcoming.
"Waiting On" Wednesday is a weekly event, hosted by Breaking the Spine
, that spotlights upcoming releases that we're eagerly anticipating.
Content ©2011-2013 Melissa's Eclectic Bookshelf ~ ~
If you are reading this anywhere other than Melissa's Eclectic Bookshelf, a feed reader, or via email subscription, then this content has been stolen.