Inspired by a gorgeous garden scene in Callahan Henry's latest COMING UP FOR AIR (paperback; May 22, 2012; St. Martin's Griffin) the Wildflower Wishes App is a greeting app created by a dream design team at Chronicle LLC.  The free app comes with five wildflower icons that hold a special meaning (I'm sorry; I love you; Good luck.)  Additional wildflowers can be purchased for $0.99 – and all can be sent to email, other WW friends or Facebook along with a heartfelt personal message – with just the click of a finger!  It is a gentle and simple gesture that can be shared to celebrate graduation, birthdays, anniversaries and more.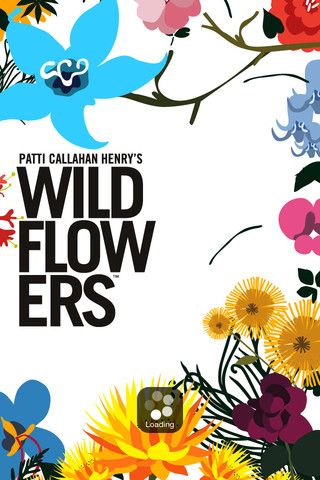 Patti Callahan Henry Releases WILDFLOWERS Mobile App
Social Game Inspired by Author's Bestselling Novel COMING UP FOR AIR
ATLANTA – "There is no ordinary. All flowers are extraordinary."
So says Ellie, the protagonist of New York Times bestselling author Patti Callahan Henry's novel COMING UP FOR AIR. Ellie utters these words because she is devastated that her mother has ripped out the wildflowers she scattered in a carefully manicured garden.
Suppressing her wild nature, Ellie grows up to find herself in a suffocating marriage and an unfulfilling life – until at last she is able to reclaim the spirit of a wildflower.
Now fans of the novel (and anyone who has or appreciates someone with an untamed spirit) can also claim Ellie's spirit and send virtual wildflowers to their friends with the WILDFLOWERS mobile app, available for the iPhone and in the App Store starting May 15. Every wildflower sent through the app has its own meaning and includes a personal message from the sender, allowing users to convey wishes of hope, love, encouragement, inspiration, and more.
With original, "extraordinary" illustrations by award-winning illustrator Stefan Kjartansson, based on a fusion of Japanese woodcuts and Scandinavian design tradition, WILDFLOWERS is the first collaboration between Henry and the creative powers at Armchair Media (armchairmedia.com) and Chronicle (thisischronicle.com).
The first mobile app social game inspired by a novel, WILDFLOWERS expands the universe of COMING UP FOR AIR, currently available in hard cover and due out in paperback on May 22. Through the novel, readers learn an appreciation for a life that blossoms in unexpected ways. The WILDFLOWERS app takes the novel's ecosystem and themes, and brings it to life in the real world.
Henry helped develop the app from conception. A busy mom of three and a wife in addition to a NYT bestselling novelist – not to mention a heavy user of mobile apps herself – she knows well the hectic life of many of her readers, so she wanted the app to be quick and simple to use.
"I told the developers that you should be able to send a wildflower to a friend while standing in the grocery store line," she says. "It should be that easy to reach out and let a friend or loved one know you are thinking of them."
WILDFLOWERS is just that easy, passing the grocery line test with flying colors while allowing users to send wildflowers via email, Facebook, or, for those friends who also have WILDFLOWERS installed, app-to-app. An in-app meadow allows users to look back over all the wildflowers they have received, reminders of the vitality that others see in them.
For more information about WILDFLOWERS and for a link to the app in the App Store, visit Patti Callahan Henry's website. [http://www.patticallahanhenry.com/wildflower/]
Flowers that will be initially available with others added for special occasions:
Infinite Love – Bellflower
I Am Grateful – Bluebells
Sending Encouragement — Black Eyed Susan
Thinking of You – Zinnia
A Mother's Love – Impatiens
Pure Loyal Love — Daisy
Bond of Love — Honeysuckle
Purple Hyacinth — I am sorry; Please forgive me
Don't forget me — Forget me not
I will never forget you – Everlasting
Sending Protection — White Heather
Sending Cheer — Crocus
Sending Courage and Daring — Edelweiss
Sending Good Luck — Clover
Sending Perserverance — Chicory
Farewell — sweet pea
Secret Love — Acacia
Love at First Sight – Gloxinia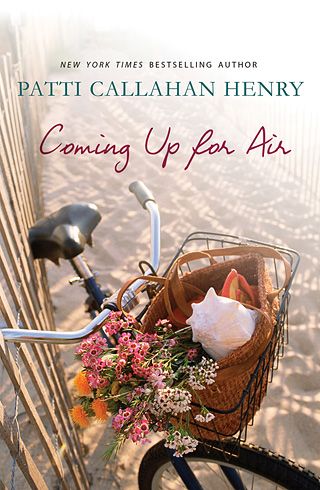 Ellie Calvin is caught in a dying marriage, and she knows this. With her beloved daughter away at college and a growing gap between her and her husband, she doesn't quite seem to fit into her own life. But everything changes when her controlling mother, Lillian, passes away. Ellie sees her ex-boyfriend, Hutch, at the funeral, and learns that he is in charge of a documentary that involved Lillian before her death – and he wants answers to questions that Ellie's not sure she can face.
As Ellie and Hutch start digging into Lillian's history, and speaking for the first time in years, Ellie's closed heart slowly begins to open. Using both a hidden diary that Ellie found in her mother's things, and a trip to the Summer House, a mysterious and seductive bayside home, they gamble that they can work together and not fall in love again. But in piecing together a decades-old unrequited-love story, they just might uncover the secrets in their own hearts…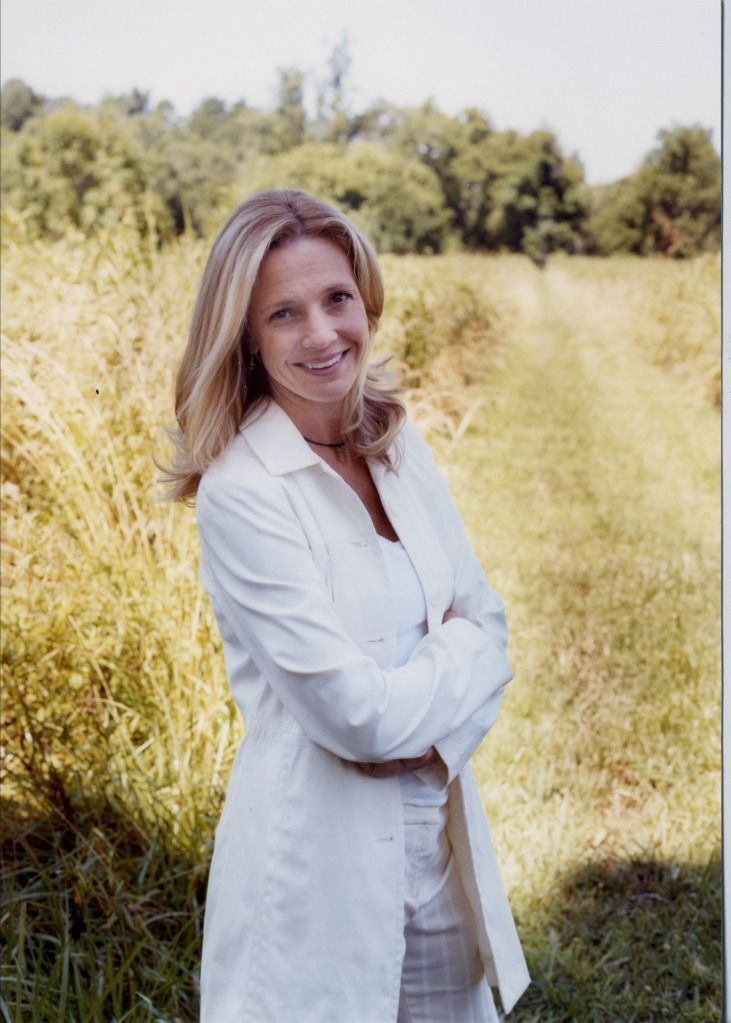 Patti Callahan Henry is the National Bestselling author of six novels with Penguin/NAL (Losing the Moon, Where the River Runs, When Light Breaks, Betweeen the Tides, The Art of Keeping Secrets, and Driftwood Summer). 
Patti is hailed as a fresh new voice in southern fiction. She has been short-listed for the Townsend Prize for Fiction and has been nominated for the Southeastern Independent Booksellers Fiction Novel of the Year. She is a frequent speaker at luncheons, book clubs and women's groups where she discusses the importance of storytelling and anything else they want to talk about. 
 Patti grew up as a Minister's daughter, learning early how storytelling effects our lives. She grew up spending her summers on Cape Cod where she began her love affair with the beach, ocean, tides and nature of the coast. Moving south at the tender age of twelve, she found solace in books and stories. While attending Auburn University, she met a southern boy who later proposed on Daufuskie Island, South Carolina, next to a historic lighthouse overlooking the Sound. After earning her Master's degree in Child Health, Patti worked as a Clinical Nurse Specialist until her first child was born. 
Patti is a full time writer, wife and mother living with her husband and three children outside Atlanta on the Chattahoochee River where she is working on her next novel.
Content ©2011-2013 Melissa's Eclectic Bookshelf ~ ~
If you are reading this anywhere other than Melissa's Eclectic Bookshelf, a feed reader, or via email subscription, then this content has been stolen.