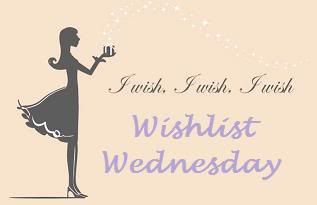 Wishlist Wednesday is a book blog hop hosted by Pen to Paper where we will post about one book per week that has been on our wishlist for some time, or just added (it's entirely up to you), that we can't wait to get off the wishlist and onto our wonderful shelves.
The Peach Keeper – Sarah Addison Allen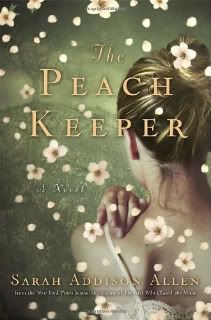 Summary from GoodReads:
It's the dubious distinction of thirty-year-old Willa Jackson to hail from a fine old Southern family of means that met with financial ruin generations ago. The Blue Ridge Madam—built by Willa's great-great-grandfather during Walls of Water's heyday, and once the town's grandest home—has stood for years as a lonely monument to misfortune and scandal. And Willa herself has long strived to build a life beyond the brooding Jackson family shadow. No easy task in a town shaped by years of tradition and the well-marked boundaries of the haves and have-nots.

But Willa has lately learned that an old classmate—socialite do-gooder Paxton Osgood—of the very prominent Osgood family, has restored the Blue Ridge Madam to her former glory, with plans to open a top-flight inn. Maybe, at last, the troubled past can be laid to rest while something new and wonderful rises from its ashes. But what rises instead is a skeleton, found buried beneath the property's lone peach tree, and certain to drag up dire consequences along with it.

For the bones—those of charismatic traveling salesman Tucker Devlin, who worked his dark charms on Walls of Water seventy-five years ago—are not all that lay hidden out of sight and mind. Long-kept secrets surrounding the troubling remains have also come to light, seemingly heralded by a spate of sudden strange occurrences throughout the town.

Now, thrust together in an unlikely friendship, united by a full-blooded mystery, Willa and Paxton must confront the dangerous passions and tragic betrayals that once bound their families—and uncover truths of the long-dead that have transcended time and defied the grave to touch the hearts and souls of the living.
My Thoughts:
I fell in love with Sarah Addison Allen when I read Garden Spells.  Her next two books were enjoyable…but not quite the perfect magical mix that I found in the first.  I keep reading her though and loving her…  Can't wait to pick up her latest.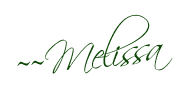 Content ©2011-2013 Melissa's Eclectic Bookshelf ~ ~
If you are reading this anywhere other than Melissa's Eclectic Bookshelf, a feed reader, or via email subscription, then this content has been stolen.