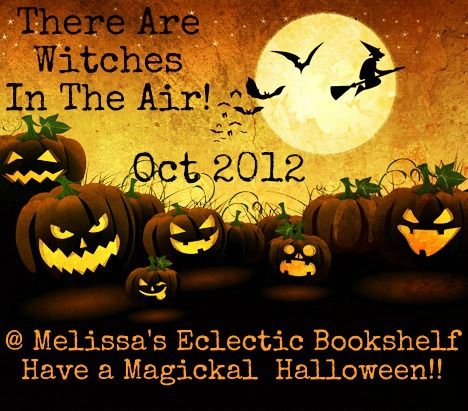 Title: Mrs. B's Guide to Household Witchery: Everyday Magic, Spells, and Recipes
Author:  Kris Bradley
Reading level: Adult
Genre:  Non Fiction
Size: 244 pages
Release Date: October 1st 2012
Publisher: Weiser Books
Source: Blog Tour in exchange for an honest review
Find It: Goodreads | Amazon | Barnes & Noble
For domestic goddesses everywhere—add some magic and fun to those mundane household chores with Mrs. B.'s Guide to Household Witchery. Whether you're sweeping the floor, making a meal, or cleaning out that junk drawer, domestic witch Kris Bradley, creator of the popular blog, Confessions of a Pagan Soccer Mom, will show you how to create spells and magic to bring happiness and balance into your home.
Bradley offers ideas and solutions to make the most out of everyday items, activities, and obligations. From Anchovies to Broccoli, and Wine to Yeast, from sweeping the floor to blow-drying your hair, you can change your outlook on life with a pinch of knowledge and a dash of magic! The book includes simple rituals, spells, and ways to connect with the spirits that watch over your home and family. Includes an appendix of herbs and a complete materia magica from the kitchen pantry.
Mrs. B's Guide to Household Witchery features:
        Room by Room: How to create magic while you cook, set up a family altar in the living room, or do a junk drawer divination
        The Elements for the Domestic Witch: a primer on the 4 elements and how to balance them in your home
        The Domestic Witch's Herbal: Magical uses for every herb and food in your pantry, as well as instant magic with prepackaged spice mixes
        Simple Sabbats for the Busy Witch: simple ways to celebrate the passing of the seasons
Magical Recipes: More than 100 recipes and spells

This is absolutely one of the best books that I have read on the subject of Household Witchcraft and Magick in general.  Bradley doesn't bog us down with the basics as a 101 Primer might but rather jumps right into it with lots of incredibly easy and practical spells and recipes. She's engaging and real throughout and the book is chock full of information including:
Simple rituals for the solitary practitioner or the whole family
Ways to get children involved
Spells for cleansing and protection
Use of various herbs
A great list of domestic deities
She shows us that almost everything that we need to effectively bring harmony and balance into our homes, are for the most part already here.  No need to go out and buy expensive tools or ingredients…a simple wooden spoon from ones drawer and the spices in your cupboard are the place to start.  And doesn't it intuitively make sense anyway…to use things that are already an integral part of your home to bring about the desired effect within your space?
For me though, the best part of this whole book was the message that Magick doesn't have to be all or nothing.  As someone who doesn't necessarily define myself as Pagan, but obviously has some very strong Pagan tendencies…I've been hoping and trying for years to find a way to work more spirituality, more thankfulness, more environmental awareness and more Magick into my everyday life.  After reading this book I feel empowered to do just that…no prerequisites, no fancy tools required, and most importantly no huge time commitment needed. It all starts with me and my intentions.  I think that is a lesson that we all need to be reminded of periodically.
If you are looking for a simple and straightforward way to start to bring a little magick into your heart and hearth…look no further than Mrs. B's Guide to Household Witchery: Everyday Magic, Spells, and Recipes by Kris Bradley.


5 Stars
Content ©2011-2013 Melissa's Eclectic Bookshelf ~ ~
If you are reading this anywhere other than Melissa's Eclectic Bookshelf, a feed reader, or via email subscription, then this content has been stolen.